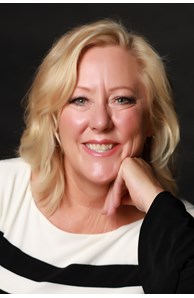 Sales Associate
CalRE#: 01211423
Email

sabrina.lanier@camoves.com

Phone
Office

Newport Beach

840 Newport Center Dr Ste 100, Newport Beach, CA 92660
"SAND TO SEA" Savvy negotiating homes in the both the desert and near the beach!
Connect with Sabrina
Designations
The Real Estate Negotiation Expert (RENE)
More about Sabrina Lanier
"SAND TO SEA"


Savvy negotiating homes in the both the desert and near the beach!
It takes a smart, savvy, expert real estate professional to navigate the intricate California market and help clients seize opportunity when it strikes.
Leveraging my experience in real estate, sales and financial planning, I enjoy helping clients find that perfect home or successfully prepare and market their property. In addition to extensive experience as residential real estate agent, I have also had successful careers in financial planning as well as luxury car sales. I am recognized by my clients for my superior customer service and unparalleled communications and follow-up.
As a buyer agent, I am very skilled at finding hidden gems within your price range and prioritized criteria. My negotiation strategies will help you successfully buy your ideal home at a good price even in competitive market cycles.
As a seller's agent, working with my established network of professionals and vendors, I am able to quickly bring a team together to prepare your house for sale.
As a resident of both the greater Palm Springs area and Newport Beach, I offer knowledgeable consulting on the markets in both areas.
In addition to an active career, I enjoy yoga, traveling, tennis and golf. I believe in giving back through volunteering with non-profits such as Big Brothers and Big Sisters, Newport Beach Police Foundation, American Mobility as well as other local causes.
1. Understanding the market
Markets vary from city to city and even from neighborhood to neighborhood. The value of your home is determined by fluctuating supply and demand for your type of home and location. I can review the market trends to help you determine if it is a good time for you to put your house on the market.

2. Establishing a price
Arm yourself with facts. One of the most important factors in determining the current value of your home is the sale price of similar homes near your home that sold in the last 6 months. I will help you find and analyze the market information to establish an optimal price given the most current market conditions.

3. Calculating your bottom line
It helps to understand your expected net proceeds. This is the amount you will net after your mortgage is paid off and all expenses related to selling your home are paid. Sellers are responsible for certain closing costs which vary depending on location and how the contract is structured. I will be happy to help you calculate your net proceeds to help set financial expectations.
4. Preparing your home for sale
There are two phases when it comes to preparing your home. The first phase is getting ready for the market and the second phase is getting ready for showing. I can help you put a plan in place to get your house ready for the market. I can bring resources (such as contractors, handymen, flooring installers and staging) to help with whatever preparation would be appropriate and cost effective.
Some maintenance or improvements will help your home sale much faster and for a greater amount than the cost to make the improvements. Other improvements may not be worth the time and effort and will not provide a good return on your investment. I will make recommendations as to what you may want to consider to produce a maximum sale price and reduce the time your home is on the market.
5. Marketing your home
To better maximize the successful sale of your home, it is important to market to three groups: agents, neighbors and buyers. I will customize a marketing plan for your particular house and market. The plan will include online exposure with multiple popular sources, professional photography, and the development of sales materials particularly for your property.
6. Negotiating the sale
Negotiating something as personal as your home can be a stressful process. The key to remember is not to get caught-up in the emotion of the negotiation process. I will walk you through exactly what to expect and provide clear options and recommendations for each step of the process. My experience and strategies will help you achieve the best possible terms. I will be there every step of the way until closing to help ensure the sale goes smoothly. Most importantly, I will communicate frequently to keep you informed of the status.