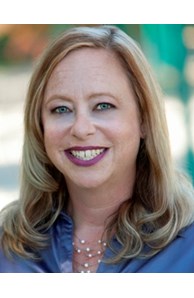 Realtor®
CalRE#: 02002761
Email

Andrea.Kraemer@cbnorcal.com

Phone
Office

Novato

7250 Redwood Blvd Ste 207, Novato, CA 94945
Connect with Andrea
Designations
Smart Home Certified
More about Andrea Kraemer
About Andrea


A native of the San Francisco Bay Area, Andrea Kraemer discovered her ideal, picture- perfect community when she moved to Novato in Southern Marin. Whether you want to share a glass of excellent wine at the Marin Country Club after a round of golf or explore the myriad of trails on Mt. Burdell, Novato beckons. Novato has it all from rural pastures to elegant waterfront living, you don't have to venture very far. Novato is less than an hour from the glamour of San Francisco, 30 minutes from the wine country and about 3 hours to the pristine white slopes of the Sierra Nevadas. Novato offers great family friendly amenities and terrific schools too. The only other thing you could ask for is a great real estate professional to help you buy or sell real estate in this picturesque little town.
Meet Andrea Kraemer...
With 23 years of real estate experience Andrea combines her extensive knowledge of the trends and complexities of Marin County real estate with her innate ability to help people. She is skilled as a negotiator and can manage the overwhelming details of real estate transactions. To ensure that her clients have state-of-art technology and global marketing opportunities, Andrea has partnered with Coldwell Banker Residential Brokerage, the acknowledged leader in California real estate. If you are looking for a real estate professional that combines global power and intimate knowledge of local traditions, you have found Andrea Kraemer.
What Clients Are Saying...


"Andrea is an outstanding realtor to work with. She is very friendly and honest. She helped me with the purchase of my condo in Solano County. She works quickly and got back to me quickly, even if it was a weekend. Buying a house is very stressful but, she always made me feel very comfortable. I highly recommend Andrea! I am not planning moving anytime soon but, if I was I would work with her. She will be my real estate agent for life." - Akemi
"I would like to take this opportunity to write this letter regarding the wonderful experience my grandpa and I received working with Andrea! We firstly chose Andrea to be our agent, because we asked her to show us a house in our area, about an hour commute from her home and she scheduled an appointment to come later that day. She was always accommodating her time with my late work schedule, which was awesome! That alone honestly showed us an indication of the level of commitment and service she had and continued to show along the way! We also appreciated Andrea's knowledge and research in the home recommendations she gave to us. She helped us find the perfect home with the right price and negotiated to get us the best deal we could get! It was an absolute pleasure working with Andrea every step of the way, even through the holidays she never lost interest or slowed down! Thank you for your hard work and the dedication you invested in us. We look forward to working with you in the future!" - Eduardo Jaramillo
"Working with Andrea Kraemer you cannot go wrong. Andrea is a professional and extremely knowledgeable and genuine. She went above and beyond to make sure I always knew what was going on and answered my questions thoroughly and quickly. Andrea is a very kind and polite person and I look forward to working with her in the future." - Jila Khajehnoori
"Andrea is super organized, considers every detail and goes above and beyond to get the job done right! Although she's not in my state, she pre-screened and ultimately referred me to a fantastic local agent, provided tons of helpful information and advice up front, and checked in regularly to offer assistance and be sure that I was happy. I hope someday to move to her area!" - Michelle Luce
"I just wanted to thank you again for all of the help you provided us in our temporary home search. I am so grateful that you chose to assist us. Can you believe that we exchanged almost 100 emails? I can't believe that you went so far above and beyond to help us! I've never had such a great experience with a real estate agent; it's no wonder that you are so successful. If I'm ever in the market to buy or sell a home in California, you are definitely the person I am going to call. In fact, if I ever hear of anyone looking to buy or sell, I'll definitely send them your way!" - Cee Cee Cates
"Hello,
I have been in PR and sales for over 40 years, and I know a star when I meet one.
Andrea just happens to be a SuperStar.
She is:
A gifted professional;
Reliable;
Conscientious;
Totally, engaged in seeing that her clients are happy and pleased with her work. Her mission is to find the perfect home for her clients, and she is willing to spend the time it takes. She's a paragon of smiling patience and has the desire to find her client's just the right home;
She is focused on and committed to her clients, and the whole time, her enthusiasm is clear and definite.
It helps to be personable, and she does this certainly well.
It has been a pleasure to know her, and I just hope that her clients realize how fortunate they are to have her on their side.
My name, phone and email are below just in case others would like to contact me regarding her exemplary assets and the wisdom of coming to see her for their housing wishes.
Cordially,
Jack Lyons
415-891-8611 - H
415-233-1165 - M
kayakstar@aol.com
https://www.linkedin.com/in/mrjacklyons"
"Over the years, I have worked with many real estate agents and Andrea is the hardest working agent I have ever met. I know from experience that she will work hard for you and always keeps your best interest in mind. She is professional and result oriented and above all, honest. And she does it all with enthusiasm and grace. You absolutely want Andrea in your corner." - Maureen Devine