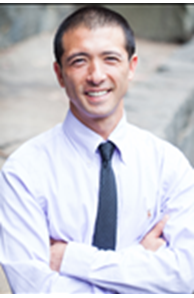 Realtor®
Cal BRE#: 02039283
Email

jon.duncan@cbnorcal.com

Phone
Office

Novato

7250 Redwood Blvd Ste 207, Novato, CA 94945
More about Jon Duncan
Jon Duncan
An "upbeat-in-nature," resourceful and helpful partner for buying or selling a home:
• Backed by one of the most trusted and longest working brokerage firms in the market.
• Innovative marketing strategies. Innovative tools and resources, that are at the forefront of the industry.
• Expertise in his vastly different neighborhoods' features like their microclimates, school info, local agriculture and architecture, and culture.
• Personal ability to target searches tailored to your design and needs.
• Strong negotiation skills, with a personal interest in gaining the most for my partner.
• Support all the way through closing and beyond.

I was born and raised in Mountain View, in the heart of Silicon Valley, and would come up to visit my father in Marin County every weekend. I moved to Marin county over ten years ago.
I grew up playing rugby for the Silicon Valley Durabos (a Stanford Club Team), wrestling, snowboarding, and hiking.
I have a well-rounded, first-hand knowledge of the extremely vast differences in schools district zoning subdivisons, microclimates, and assorted intricate details of each local community in the Northbay and surrounding counties. I have lived in many areas from the Southbay to the Northbay, and most prominently in the Silicon Valley, San Francisco, Marin and Sonoma counties.
My Grandmother ,Eliana, my cousin Sarina Duncan, my father Sherban and my stepmother Olvia all live in Sausalito. My Aunt and Uncle live in Novato-- where I ended up, after a few years of living in Southern Marin in Mill Valley, Corte Madera, Sausalito, Terra Linda and San Rafael.
My aunt Florica Duncan, my uncle George, and cousin Sarina Duncan lived in Greenbrae where my brother and I used to love to spend time with my father's side of the family. Sarina Duncan was raised here, and this area must have been a great foundation for her, as she went on to becoming a wonderfully innovative, and creative teacher in Marin County.
Jon's Personal Business Philosophy:
I pride myself on all of my work-- both, in my career, and in any other facet of my life. Any of the work that I do, and the way that I work, is a direct reflection and representation of myself and my son. I will "put my name on it," and be able to say that I worked on something, only when I can be proud of it. I will work with the sole intention of making progress through the success of my clients. We both volunteer in our community and pride ourselves on the reputation that we have gotten among our peers.
I work in an open manner and strive to achieve the most success through the success of my clients. By building an open network, and through the success of my clients, I may succeed as well. My goal is to help navigate, protect, and to aid in any way possible, the success of my client.
No matter what kind of place, area, size, 1031 tax exchange, or specific idea and personal dream you have in mind, I love it all.
As an agent who's an expert both in this local area, and in the vast areas of the Bay that I've resided, I bring a wealth of knowledge and expertise about buying and selling real estate in the Northbay and the South Bay. This area is vastly different from county to county, city to city and from block to block-- so you will want someone that you can trust for up-to-date information, tools to find resources for what we don't know, and the proper technology and most modern resources.