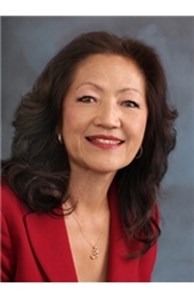 Manager
CalRE#: 00896243
Email

bonnie.kehl@cbnorcal.com

Phone
Office
https://youtu.be/Gdce4_8QgaI
Connect with Bonnie
Awards

International Sterling Society
Designations
Certified Residential Specialist (CRS)
Languages other than English
Korean
More about Bonnie Kehl
Real Estate is my Business


Bonnie Kehl is the Branch Manager of the Coldwell Banker Residential Brokerage Oakland/Montclair office. She oversees daily operations of the office and offers guidance to a talented team of 58 independent sales professionals.
Bonnie is very passionate about her work and it shows the first time you meet her. "I absolutely love what I do!" she says.
"I love empowering Independent Sales Associates with new skills and sharing my own experience as a Sales Associate. I'm so excited to watch them grow as real estate professionals and accomplish more than even they thought possible."
Bonnie has a wealth of experience to share with her team. She has been a top producing Sales Associate in the top real estate companies in the Bay Area since 1985.
Bonnie is very approachable and easily accessible – whether it's in person, via email, text and by phone. But even more important, she is extremely supportive of her team, passionate about her work, resourceful, positive, hard working and a fun loving Manager.
Born in Korea, Bonnie moved to the United States at age 14. She graduated from Sunnyvale High School, earned a college scholarship, and studied nutrition and food science at California State University, San Jose. After earning her bachelor's degree, she worked at Stanford University Hospital until 1985 when she decided to change careers and earn her real estate license.
In her over 30-year-long real estate career, Bonnie has been a top producing Sales Associate in the top real estate companies in the South Bay including, Century 21 Real Estate, Coldwell Banker Contempo, Windermere Real Estate and Alain Pinel Realtors. In 2008, she joined Cashin Company Realtors as the Manager of its Los Altos office and established herself as a well-respected and highly regarded leader. When the company was purchased by Coldwell Banker Residential Brokerage in 2010, Bonnie was asked to stay on and continue offering guidance to the extremely successful team of Independent Agents. Bonnie returned to sales again for a short time before moving up to oversee the Half Moon Bay office for 4 years and now to Oakland, Montclair office.
Bonnie is happily married to her husband, Tom, and the couple has a daughter graduated from Santa Clara University in 2016. They also have two grown up children in Grapevine Texas. Son Austin married to Asia and daughter Cassie Canales married to Jose Canales.
Real estate agents affiliated with Coldwell Banker Residential Brokerage are independent contractor sales associates and are not employees of Coldwell Banker.
Education and Training


Sunnyvale High School graduated upper 10% of class in 1977. San Jose State University, San Jose B. S. Nutrition and Food Science in 1982. Anthony School of Real Estate, 1985.
Areas Served


San Mateo County
Santa Clara County
Alameda County
Community Involvement


Annual Free E-Waste & Shredding for the local community. Support and raise funds for the local charities and Lucile Packard Children's Hospital as part of Coldwell Banker "Give Where You Live" fundraiser event. Collecting coats and blankets for Coldwell Banker Holiday "One Warm Coat" event to donate to the local community.
Communities we serve/


Greater Alameda County, Contra Costa County, and San Francisco County Area
Perhaps the agents put it best in their own words:


"I am so excited to have Bonnie as our manager. She tries to help ALL of us do well and get more business. Bonnie has been just what we needed as a Manager! I have already gotten one of my agent friends to come to work for us and I will keep working on others to switch. It's a great place to work now and everyone is busy and happy. The new agents are getting the guidance they need and even us older agents are learning new tricks. I really can't say enough about Bonnie's management skills – 5 stars!"
– Vita Hall, Independent Sales Associate in Half Moon Bay
"I've been selling homes with Coldwell Banker for over 23 years in the Half Moon Bay Area. During this time, we have had a number of different managers. Bonnie is the first manager I have worked for or interviewed with that makes you feel you have a real sales partner. Her energy and commitment is far above any manager I have met in the industry. Her fire burns bright. There will be months where one is not a top producer, and this is when Bonnie will really step up to let you know she is behind you and makes positive suggestions that will improve things. This is a woman who has been in the trenches and is a powerhouse when it comes to positive reinforcement and practical sales advice. It is an honor to work for her."
– Grant Walters, Independent Sales Associate in Half Moon Bay
"Bonnie has been a consistently knowledgeable and supportive resource throughout my real estate career. She is always motivational and positive."
– Deniece Watkins Smith, Independent Sales Associate in Los Altos
Why Coldwell Banker?


ENDLESS TOOLS
For Devon Page, it was the leading market share statistics and access to top-notch education that initially attracted her to Coldwell Banker as a new Sales Associate. "Over the years it was the wisdom, shared values, high standards and sincere sense of support from fellow Sales Associates that solidified my decision to proudly affiliate my business with Coldwell Banker-Half Moon Bay," says Devon. "Thank you for helping me grow into the Sales Associate that I have become and making each day in the office one to look forward to."
ABOVE AND BEYOND
For seasoned Sales Associates Kathy and Michael Rain, it was the unmatched resources Coldwell Banker provides that cemented their longstanding affiliation of 23+ years and running.
"We like the emphasis on legal education for Sales Associates because it ensures that we are not only keeping our clients safe but also ourselves," says Kathy. "We also enjoy being with a national company that has top market share in the Bay Area," adds Michael. "This means that we are affiliated with top Sales Associates who are of the same mind as us."
LEADING BY EXAMPLE
For Grant Walters, having a sense of stability in the ever-changing real estate market is key. Even after 25+ years of affiliating with Coldwell Banker, he has never felt let down.
"Coldwell Banker has never failed to provide a stable and rewarding workplace," says Grant. "We are a 'family' of Sales Associates who have been together for decades, and we are deeply connected to this community."
THE RIGHT CONNECTIONS
In the world of real estate, the right connections mean everything. Luckily for Lynda Santini she found those meaningful connections with Coldwell Banker in Half Moon Bay.
"I chose to affiliate with Coldwell Banker because of the company's unparalleled reach," says Santini. "In addition to Coldwell Banker's to market share in the Bay Area, the brand also has top notch marketing tools and provides access to exceptional support."
COMMITMENT TO PROVIDING ACCESS TO UNPARALLELED SUPPORT
When it came to finding the right brokerage, affiliating with a supportive and encouraging brand was at the top of the list for Lee Engdahl.
"Bonnie Kehl, the office Manager, makes all the difference with her continued support and involvement," says Lee. "I strongly recommend the Half Moon Bay office to both new and experienced Sales Associates."