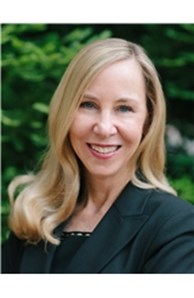 Sales Associate
CalRE#: 00598103
Email

darcy@darcyshome.com

Phone
Office
Connect with Darcy
Awards

International Diamond Society
More about Darcy Diamantine
Professional Experience
Darcy has been selling real estate in California since 1977, and joined Coldwell Banker's Oakland/Piedmont office in 1979. With over 35 years of experience, and a background in fine arts, Darcy is able to help seller's prepare their homes for sale, in order to get the best possible price, and help buyer's realize their dreams.

Education
1974 - Bachelor of Arts, San Jose State University, San Jose, California
1976 - Master of Fine Arts, Mills College, Oakland, California
1977 - Obtained California Real Estate License
1977 to present - Department of Real Estate Continuing Education
Personal Background
Darcy was born in Oakland and raised here and in Piedmont. She currently lives in Upper Rockridge with her husband. Darcy is a contributor to the Oral Lee Brown Foundation which sponsors college education for Oakland youth, along with Habitat for Humanity and Toys for Tots.
Professional Affiliations and Awards
Member of the Oakland Board of Realtors from 1977- present
Member of the California and National Association of Realtors from 1977- present
Over thiry years of experience selling California real estate.
Coldwell Banker Awards have included:
Top 100 in the SF Bay Region
International President's Circle
International President's Elite (top 4% of CB's Sales Associates internationally)
President's Club
Diamond Society
2 in the Montclair Office
#3 in the Montclair Office
Testimonials
"...Her professional guidance and attention to detail made the process seem painless...Darcy maintained an unflagging cheerfulness tempered by her realistic approach to home sales..." J. Iglehart

"...I want to thank you so much for your superior professional help...Your knowledge and experience in real estate marketing, home construction and in general real estate procedures and practices made the experience of selling my parent's home a pleasant, educational and profitable one...and most importantly you were always available whenever we needed you..." M. Gulley Pacheco
"... Darcy impressesd us from the first phone contact. Her professionalism and customer focused styles were evident all the way through escrow...care and detail were unbelievable...she exceeded my expectations...I will recommend Darcy to anyone who is buying or selling in the area" A. O'Brien Silveira
"...Darcy is one of the best real estate agents I have ever worked with - this was the third transaction we did with her and every time she has exceeded our expectations. She was so helpful in staging and attending to every detail - she is amazing! I also value the outstanding reputation Darcy has in the marketplace - she is respected by other agents which has big value for seller - they call her back and produce clients." J. Shriver
"The painting, staging, and other actions you recommended were so important in getting the price what we did…To me and to everyone with whom I shared my experience, including other realtors, the interest and offers you generated were extraordinary. I think your integrity and reputation in the realtor community played no small part in these results. I know that I certainly appreciate working with someone whose honesty and counsel I can rely on, especially in one of the biggest financial transactions of my life." W. McGee