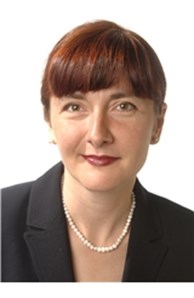 Associate Broker
Cal BRE#: 01246699
Email

nora.moakher@cbnorcal.com

Phone
Office
More about Nora Moakher
Keeping It Simple, Doing It Right
With every new Client, Seller or Buyer, we consider it an honor to provide effective guidance through the constantly shifting landscape of real estate market. We are two professional real estate brokers with organization & committment to ethics, dedicated to assuring every client the utmost honesty & integrity. We believe that our colaboration reaps the benefits to our Clients that as single agents we could not achieve. With two pairs of feet, we can cover more areas and be in two places literally. We are true partners in real estate who with two minds provide a broad knowledge, analysis & opinion base. This is the winning difference.
In working with Sellers, we use a wide range of tools to maximize the market exposure. We strive to market our listings in a creative way and combine out time & energy to hold multiple promotional events and network with other agents & brokers until property is sold. We take advantage of our company's strong presence on the Web & use powerful high-tech tools to advertise our listings, send out disclosures, write & present offers & communicate with our clients.
In working with Buyers, we strive to find them exactly the right property to meet their needs & provide the information & guidance they need to make an informed purchase decision. We spend a great deal of time educating Buyers about market, types of properties & amenities found in different areas. We want to know Buyers' needs, and we want our Buyers to be presented with multiple options to choose from.
Our love of California history & local architecture guided us through a restoration of a classic 1920s California home with arts and crafts interior that we worked hard to preserve. We learned a lot and gained a renewed appreciation of historic beauty & quality of local craftmanship.
Together with my husband of sixteen years, Saed Moakher, as my business partner, I look forward to being your valuable resource in real estate process.