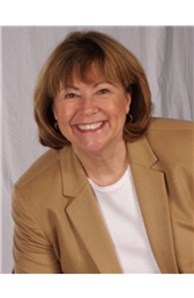 Realtor®
Cal BRE#: 00636660
Email

vcookwatkins@cbnorcal.com

Phone
Office

Orinda

5 Moraga Way, Orinda, CA 94563
Designations
Certified Real Estate Brokerage Manager (CRB), Certified Residential Specialist (CRS)
More about Valerie Cook-Watkins
Professional Experience
Valerie Cook-Watkins, a Bay Area real estate veteran with over 37 years of experience, is the Managing Broker of Coldwell Banker Northern California's Orinda office – incorporating a team of 85 real estate professionals.
Before joining Coldwell Banker, Valerie was a top Sales Associate, Sales Manager, Regional Manager and Vice President with Mason-McDuffie Real Estate. She was elected to the Board of Directors for Mason McDuffie Real Estate and served for 5 years. During her 20 years at Coldwell Banker, Val has consistently been included in the coveted "President's Council" which is a nationally recognized achievement by NRT for the Top 1% of Managing Brokers in the country. Her Orinda office is a "Premier Office" consistently achieving and maintaining a high standard of real estate practice. In 2014 the office was presented with the "National Leadership Award" for ranking number 10 nationwide in NRT.
Prior to entering real estate Valerie was a teacher at the Hamlin School in San Francisco and the Oakland Public School system.
During her career, Val has written and developed a number of highly effective and successful coaching workshops and mentoring programs. Her basic principles include a focus on customer service, strong leadership and creating a balanced life. She enjoys bringing new sales associates into the business, coaching them and watching them develop and grow successful real estate practices.
PROFESSIONAL PHILOSOPHY AND OFFICE CULTURE
The hallmark of the Coldwell Banker Orinda office is the winning combination of both highly experienced, long time Coldwell Banker sales associates and newly licensed agents blending knowledge, expertise and a new perspective and energy. The longevity and stability of our award winning office is an environment where every agent can achieve their financial and professional goals. Our office culture is one where each visitor, whether customer, vendor or lost tourist is received as a valued guest from the moment they step into our lobby. We subscribe to a philosophy of service and integrity. As a non-competing Managing Broker for the last 18 years, I am proud of our administrative staff who provides agent-centric support to our sales associates. They benefit and contribute to the success of our office in a culture of abundance and gratitude, they are passionate about what they do. Our per agent production is outstanding and tops the national average in earnings. Coldwell Banker Orinda provides everything an agent needs to build a sustainable, lucrative real estate practice including elegant marketing programs and materials, business tools and systems, hands on personalized coaching, state of the art technology, award winning internet sites, transactional and risk management guidance, a nationally recognized and respected brand plus beautiful office facilities in two prime locations.
Giving back is also a major part of our office community. We support Habitat for Humanity, raise money and work on "Builds".
We support local schools, community projects and annually "adopt" 100 or so foster children in Contra Costa's "Adopt and Angel" program.
And fun. The atmosphere found in our office is one of serious dedication to the interests of our customers and also light hearted camaraderie and collaboration. The Coldwell Banker Orinda office is truely unique in the industry.
WHAT VAL'S SALES ASSOCIATES ARE SAYING
"After 30 years in high-tech, I chose to start my real estate career at Coldwell Banker Orinda because of the strong CB reputation, the management professionalism, and the comprehensive ethics based training. Now after more than 10 years as a Realtor, I am extremely happy that I followed my initial instincts to join Val and her team, as they have been incredibly supportive of me and all of the agents in the office. The marketing and technological tools are unparalleled and there is a team culture that is fun and productive to work in. I highly recommend that anyone aspiring to be a successful, principles-based Realtor consider joining Val Cook-Watkins and the Orinda office.".
Frank Woodward, Sales associate
"Valerie Cook-Watkins exhibits a verve and energy that is both rare and refreshing! She is a consumate porfessional and deserves a superior performance rating as the leader of our office. She sets high standards of production and provides continuing education for her agents so that they are on the cutting edge of what it takes to succeed in our ever changing industry. She is passionate about her work and is a shining example of a positive attitude." Patti Camras,Sales Associate
AGENT TESTIMONIALS
"I have been with Coldwell Banker for just shy of eleven years. My decision to work with Coldwell Banker was a direct result of the training program that Val offered. Little did I realize that I would receive so much more. At our weekly meetings, Val consistently either introduces discussion topics or speakers that are important to our daily work. Not only does Val make herself readily available to answer the myriad of issues that arise during a transaction, but she has brought together Realtors who have (what I would call) the right ethical standards. The team of agents that she has developed needs to have these standards or Val will ask them to work elsewhere!" Jim Ellis

"Val's Monday morning meetings always have a quality guest speaker that shares industry knowledge to better my business. From tech, to financials, to legal, Val always provides guest speakers that help put money in my pocket!"
Dave Rivera

"In my opinion Val's greatest attribute is her constant and continued enthusiasm for the business,the company,our office and each agent. She does whatever possible to assist us in completing each transaction in an efficient and legal manner. It is a pleasure to work for her"
Steve Stahle
"Val is an amazing manager. Not only is she there for us when we need her help on work-related issues, she's there as a friend too. I've worked for Val for 10 years and she has helped me in many situations as well as given excellent coaching advice. We're so lucky to have such a dedicated, talented leader. It makes all the difference." Michelle Holcenberg



WHAT VAL'S SALES ASSOCIATES ARE SAYING
"Val is fantastic. I worked with her for more than three years at Coldwell Banker Orinda and not only she is the most respected manager in the San Francisco East Bay but she is also in charge of an office with the largest production in the area. Her ability to manage hundreds of transactions and individuals, and interacting with Senior management and the legal team of attorneys at the Corporate Headquarters all while maintaining terrific customer services is amazing. Her talent of making senior management focus on the priority areas that are critical to the success of her agents is really impressive. Across the complex transactions that her and I had to work on she was one of the few people able to simplify things down to those that matter and drive them through to successful delivery. She is very good at understanding and shaping the big picture, while being able to delve into the detail where required. I learned a lot from her and feel very privileged to continue to succeed in her team just as well for many many years to come in the future". Kat Papadakis, Sales Associate
"Val provides a working environment that is not only professional, respectful but also fun. I know that I have a full team behind me when I present myself to my clients - a manager that is available with advice, experience and patience; an office staff that is well versed in office procedure with the knowledge to steer me to whom I need to talk to if they don't have the answers readily available.
Val promotes agents/brokers supporting each other and working together - if one agent does well, we all benefit - it's that attitude and level of support that leads me to believe that after ten years with this office - I can't imagine working with any other team"
Cathy Schultheis, Sales Associate


MORE TESTIMONIALS
"One of the best things about being associated with Coldwell Banker, Orinda office, is our manager, Val Cook-Watkins. She is there for training and excellent daily support. More importantly she knows the business inside and out and is there when you most need her in a sticky transaction or one with legal issues. After being in the business awhile, it is easy to feel that you can handle most things yourself but you never know when you are going to need expert advice and direction. I was on a family trip on the East Coast in the fall with limited cell coverage and an escrow was unraveling fast due to a very difficult agent on the other side. Val took over and not only did we close the next day but my clients (sellers) loved Val, Coldwell Banker, and me and bought a new home with me the next month. She definitely goes further than the "extra mile" for her sales associates!" Susan Schlicher, sales associate "Top 100", International President's Circle
"Coldwell Banker's reputation is one reason I chose CB.
The other was Valerie Cook Watkins, who I have known for well over 20 years. Val is a dynamic person and an outstanding office manager for CB-Orinda. She is generous with her time and intellect...she possesses great spirit and vision that benefits both client and agent. She is a holistic thinker.
Val is a natural. She is a real "People Person" and proven motivator. Val knows how to guide others to be the best they can be, both client and agent. Her guidance and counsel is always exact…inspiring her CB agents to deliver impeccable service to clients while fortifying agents with knowledge for that next challenge.
I can't say enough about Val and her ability to motivate and support. That energy Val graciously shares with her staff can help agents get a difficult job done. I'm confident I can deliver my best working with Val...and that is why I am here at Coldwell Banker in Orinda."
David Pierce
Broker-Realtor

WHAT THE AGENTS ARE SAYING
"It's simple…. There is no better manager than Val Cook-Watkins! I didn't realize what the importance of a Managing Broker was when I first began my real estate career. I did keep hearing from everyone that Val was a great manager. Once I started working, I realized that not all managers are the same.
First of all, Val's goal is to help everyone in our Orinda office be the best they can be. My first year in real estate, she met with me on a weekly basis for a few months in order to teach me what I needed to do in order to become successful. She is constantly thinking of ways to motivate and help us increase our success. She even created a" Business Development Wheel of Fortune". On Monday mornings we have our weekly meeting where she will schedule a speaker who provides us with useful information on a subject relevant to our real estate practice and it is also a forum for us to advertise upcoming listings and client needs.
Bottom line, Val is dedicated to motivating her agents, giving them her support and to making sure we are educated on all things real estate. She wants her agents to be knowledgeable, well respected and be the best in the business."
Soraya Golesorkhi, Sales Associate
"Val is the who, what, why, when and where of real estate. Her wealth of experience, connections and topnotch communication skills place her at the top of the Brokers list. I knew I wanted to join Coldwell Banker when I started in real estate because they are a highly reputable company and my past personal experiences as both a buyer and seller with them had been outstanding. I had no idea how lucky I was when signing on with Val and the Orinda Coldwell Banker office. She is a leader with knowledge and vision and proves it over and over, every day."
Suzanne Geoffrion, Sales Associate
WHAT VAL'S SALES ASSOCIATES ARE SAYING
"After having spent 20 years working with, and for, (arguably) the greatest Rock and Roll band in the country, I knew when it was time to begin a Real Estate career, I HAD to work for the greatest name in Real Estate (unarguably) in the country. That brought me straight to Orinda's Coldwell Banker office. It was after meeting and spending time with Val Cook-Watkins, managing Broker, that I knew I had found the perfect fit. Val's years of experience as a teacher, a real estate agent and subsequently, a Manager have made her not only one of the most respected voices in our local Real Estate market, but additionally, a powerful voice company-wide throughout Coldwell Banker's Northern California region.
Val lives to teach and mentor. There is simply nowhere else to either begin, or re-ignite your career. Time and time again her agents have gone on to become leaders in the Northern California region, liberally sprinkled throughout the Coldwell Banker's Top 100.
I have flourished these past 7 years here, and would not consider working for anyone else. Decisions regarding your career should not be taken lightly. Come and speak with Val and get your answers." Tom Stack, Sales Associate

MORE TESTIMONIALS FROM VAL'S AGENTS
"I really wanted to start this off with a big thank you to Val for choosing me to be part of the Coldwell Banker family. I was inundated with offers to work at all the local brokerages but she was the only one that took her time to call me on the phone. I was so nervous when I met Val but she put me right at ease with her smile and kind words that she seems to produce flawlessly. As a new agent I started meeting a lot of the agents during brokers tour and after introducing myself, they had nothing but great words to say about Val. The amount of work that she puts into her agents is exhausting to even watch but she keeps touching everyone the same. I really couldn't imagine working anywhere else. Very seldom do you meet a person that touches your life so positively and brings out the best in you, in a lifetime. That person is Val. I am looking forward to being on her Coldwell Bank Team for a long time". Chad Morrison, Sales Associate



Education
Val earned her bachelor's degree from Rider University and did her graduate work at San Francisco State University. She also holds the Certified Residential Broker and Certified Residential Specialist designations.
Personal Background
Val enjoys traveling the world to exotic places and experiencing adventure. She has trekked with gorillas in Rwanda, climbed the Sydney Bridge in Australia, rafted the Zambezi River in Zimbabwe, enjoyed safari in South Africa, Botswana, Tanzania and Kenya, dived the Great Barrier Reef, camped with Bedouin in the White desert of the Egyptian Sahara, trekking and rafting in Nepal and enjoyed dogsledding in Alaska. Val also enjoys golf, tennis, reading, photography and writing and creating coaching programs to support her sales associates in building a sustainable real estate practice.
Spotlight on Orinda