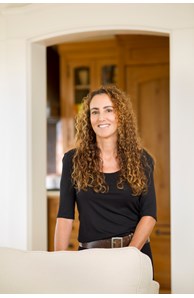 Sales Associate
CalRE#: 01345594
Email

mamalu369@aol.com

Phone
Office
More about Lucie Campos
Professional Experience
Lucie Campos is Coldwell Banker's #1 female real estate agent on the Monterey Peninsula (includes Carmel, Carmel Valley, Pacific Grove, & Pebble Beach) for the last thirteen consecutive years, in addition to being in the top 1% of 127,000 agents in Northern California for 2004 through 2016. This region includes San Francisco Bay, Silicon Valley, and Sacramento. She has been honored with the designation of Coldwell Banker International President's Premier for the last thirteen consecutive years, ranked in top 1% of sales associates worldwide.
Philosophy
Lucie gained her extensive knowledge and expertise of the Monterey Peninsula in her previous profession as a spec builder with her husband, a local contractor. Her keen ability to recognize values and to know how to get things done in the construction business has proven to be an extremely valuable asset to her clients. With her tireless effort and positive attitude, Lucie has risen quickly to the top of her field.
Affiliations:
- Chairperson, Architecture Review Board for the City of Monterey
- Board of Directors, Monterey Facade Grant Program
- Co-chairperson, American Cancer Society Relay For Life
- Board Member, Old Monterey Business Association
- Member, Women's Council of Realtors
- Chairperson, WCR Spring Fashion Show
- Volunteer, Lighthouse Pre-School Co-Op in Pacific Grove
- Member, Monterey County Association of REALTORS®
Personal Background
Lucie prides herself on having knowledge in all of the areas that the Peninsula has to offer. She has gained this experience from her former occupation as a spec builder; working with her husband, building contractor Jim Campos. Lucie is not only a mother but also a grandmother. During her free time Lucie enjoys spending time with family and friends.  Lucie's daughter Monique is currently Lucie's full-time assistant. Monique is also a licensed Realtor. She is a graduate of Pepperdine University with a degree in Early Education. She and her husband Mike, a building contractor, and their son Jake and daughter Lucie, live in Pacific Grove.
Testimonials
"Lucie is amazing! She is not only an expert in her field but provides the ultimate dedication to each client. She is very knowledgeable, honest, compassionate, responsive and generous. She goes beyond the call of duty---she is a gem!"
-Andrea Carr
"I started to work with Lucie Campos when we were selling our home and two other agents were unable to sell it within the contract period. Lucie was infinitely more knowledgeable about the market and the community than the previous agents with whom we had worked. She sold the house, and was so efficient that we worked with her to buy the next house. She is accessible, involved, and personally connected with the process of selling (or buying ) the home. No one will work harder, be more fun to work with, or get the job done more efficiently. Lucie is a "straight shooter" , and she is, quite simply, the best. I could never imagine trying to work with someone else. You will not regret working with Lucie to buy or sell your home."
-Lloma Kvitek
"Lucie Rocks! She knows the market like the back of her hand. Has a lifetime of contacts having grown up in the area and is committed to helping her clients find the ideal property to suit their needs. Lucie will always go the extra distance to help her clients - you can count on it. She helped us find a home and continues to be a great resource."
-D.W. Wilson
"Lucie is the best! Upon our first meeting she took all of the stress away from the complicated process of selling my home and for that I will be forever grateful! Thanks so much Lucie!"
-Cathy Jean Cole
"We Love Lucie! We listed our home with an agent we met at an open house. After our home had been on the market for 3 months, without any offers, it felt as though something was missing. We decided to make a change and called Lucie. What a difference, she made us feel as though we were the most important clients she was working with. Within a month our home sold for a very fair price, and she tirelessly helped us find another home that met our criteria. It's now time to start thinking about downsizing and we will definitely be calling on Lucie to sell our home and help us find another. Selling real estate isn't just her job, it is clear to see it's her passion."
-Mkay Anderson
"We were very grateful to work with Lucie on purchasing our last two homes. She was always available to show us any house we had an interest in, and when we finally found the one, Lucie was incredibly effective in negotiating the best terms for us. Lucie really does go above and beyond the call of duty with her clients. She makes an often stressful process easier and even fun because of her commitment, dedication and sense of humor."
-Lesley Varney
"Lucie was incredible! We ended up buying 2 homes well under market value; these 2 homes have appreciated well beyond anything we could imagine! Lucie was with us through all the ups and downs of buying and selling in difficult market conditions. She was our advocate. Anyone that asks me about real estate I tell them 'Call Lucie right now!'"
-Patt and Jeff Woodfin
"Lucie helped us sell our family home and helped our Mother buy her new place. We can't say enough good things about how both deals worked out. Lucie was extremely sensitive with our family and had a true care and concern that the sale of the home where we all grew up be handled with as little stress as possible. We would recommend Lucie to anyone, especially families helping a parent or parents downsize."
-Leslie Sonne
"Incredibly hardworking, savvy, personable, service oriented, miracle worker. Simply the best real estate agent I have ever worked with by a very very wide margin."
-Rikk Kvitek
"Lucie was very responsive through all phases of the process and protective of our interests and needs throughout the whole experience."
-The Bechtolds