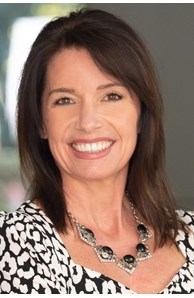 Sales Associate
CalRE#: 01355940
Email
Phone

Market PleasantonOffice

450 Main St Ste 207, Pleasanton, CA 94566
More about Suzanne Bieser
Commitment & Experience

FOR SUZANNE'S BIO, CREDENTIALS & TESTIMONIALS, VISIT HER USER-FRIENDLY WEBSITE AT WWW.SUZANNEREALTOR.COM. You can also get school links & ratings, set yourself up for auto-notifications of new listings within your parameters, mortgage calculators, moving tips, and so much more!
With almost a decade of selling of selling real estate full-time, Suzanne's active target marketing approach to real estate sales has helped launched her to Coldwell Banker's exclusive Top 100 Bay Area Agent status (out of over 2,000 agents), and elevate her to the top 9% of real estate agents worldwide. Suzanne's goal is to help her clients sell their home for top dollar, and/or find the home of their dreams, all while making the transaction as smooth and stress-free as possible. Suzanne's proven track record of selling homes and commitment to superior customer service demonstrates why she keeps her clients for life.
Suzanne also keeps her clients and friends constantly updated with her near-daily entries on her blog. For real estate & community updates, visit her blog at www.facebook.com/TriValleyRealEstate. If you happen to be a member of Facebook, you can become a fan of this page and receive the updates automatically.
Buyers' Testimonials
" We recently purchased a home through Suzanne and what a God send she has been. We are relocating, and no matter where we are or what time it is, Suzanne has been there to answer any questions or offer her assistance in any way she can. We highly recommend Suzanne, as she's been someone we've come to know and respect both professionally and personally."
- Doug & Stacy Thiel
"She is very organized and dilligent and pays close attention to all the details. She's also very knowledgable and we know she'll continue to do well in this business."
- Joe & Trudy DeViv
Seller's Testimonials
"It would be impossible to over-praise Suzanne's expertise in selling our home. In an extremely soft real estate market, she was able to get asking price on our home by leveraging the strengths of our home & investing in the most effective marketing. Her stagers did a phenomenal job with props, de-cluttering & rearranging furniture. Suzanne's responsiveness & follow-up throughout the process was excellent. My compliments do not come easily as I have been in sales management for over 10 years; currently managing a north American sales force of over 100 strong."
- Tom Lonsway
"Suzanne went above & beyond ALL of our expectations. She was always available when we were getting the house ready to put up for sale. She met with the contractors since we were out of town (the sellers moved before the home was put on the market). We couldn't ask for anyone better - top notch service. Always available & friendly!"
- Chris & Elis Paquette, seller
Credentials

Coldwell Banker's Diamond Society: 2006, 2007, 2008, 2009
Coldwell Banker's International President's Circle: 2003, 2004, 2005 & 2010
Coldwell Banker's Top 100 Bay Area Agent (out of 2,000 agents): 2007, 2009 & 2010
Certified Short Sale Agent (CSSA)
Bay East Association of Realtors: 2004, 2005, 2007, 2009 & 2010 - Grand Masters Achievement Award
Bay East Association of Realtors: 2003, 2006, 2008 Masters Achievement Award
Certified Relocation & Marketing Specialist
Former Director of Sales, ClubSport
Bachelor of Science Degree