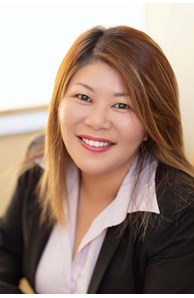 Associate Broker
CalRE#: 01326466
More about Victoria Lam
Since 2003, Victoria Lam has been a cornerstone of support and an invaluable asset to her clients and the San Francisco Bay Area real estate industry. She has sold hundreds of homes and is one of the top performing San Francisco Bay Area real estate agents. She provides additional support and guidance obtaining various mortgage loans and assists her clients throughout the loan process.
Victoria's promise as a real estate professional is to be "deeply committed to her clients." She takes into account any and all options that would best suit her clients' needs first and foremost. Victoria continually expresses her deep commitment to her clients by providing a thorough education and understanding of the local and regional real estate markets before considering any option or finalizing any transaction.
Victoria continually takes real estate classes to better serve her clients. In 2018, she attended a Taiwan Trade Mission to grow her network. She is also a leader in her community, serving as the 2019 Chinese Real Estate Association of America President Elect.
She has been interviewed in the Media, KTSF Channel 26, Apple Daily (Hong Kong Media), HK Cable TV, NTD News and the China Press. Victoria speaks Cantonese and Mandarin and understands the cultural differences in the purchase and sale of real estate.
Victoria has access to properties through various real estate channels and networks to help her clients get the best deal. Drawing on over 18 years of experience, Victoria continues to identify successful real estate investment opportunities for her clients, while also identifying alternative perspectives and options that could help her clients make the best educated decision with the most beneficial results.