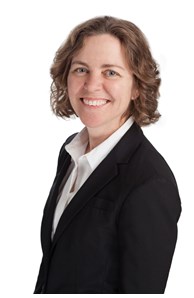 Sales Associate
CalRE#: 01224725
More about Michelle Stephens
When looking for a real estate industry veteran to help you buy or sell in San Francisco, Michelle Stephens is your first choice. Experienced, knowledgeable, and savvy, Michelle is the real estate agent you want on your side. With over 20 years of experience and well over 100 successfully completed transactions, you can be assured that your best interests will always be represented. From single-family homes to multi-family buildings, condominiums to TICs, she has encountered many situations as an agent and a manager. This experience provides you with opportunities and knowledge other agents can't offer.
Michelle Stephen's career started over 20 years ago in a small office on 20th Street in Potrero Hill. Working under the tutelage of the legendary Rebecca Ford, Michelle learned firsthand about every aspect of a successful real estate transaction and career. Rebecca's inspiration and knowledge is the foundation of what makes Michelle a great agent. Prior to joining Climb, Michelle was the Assistant Manager at Zephyr Real Estate.
Mostly, Michelle understands that buying or selling a home is an emotional and stressful process, having been a first-time home buyer in Potrero Hill, to buying and managing a duplex on Carolina Street in Potrero Hill, to buying a Mid-Century single-family home in Diamond Heights. Michelle vows to be there for you every step of the way. She lives by the golden rule. Transparency and ethics are not just words, but a way of life.
In her off time, Michelle enjoys exploring San Francisco on foot with her Boston Terrier, Rocco. Visit her Facebook page to see where Rocco has taken her on their latest adventure. Michelle also competes on a Peninsula softball team, the Listia Ligers, and a local soccer team, The Darkside. She recently retired as the long-running soccer coach of the Rainbow Sisters. As a life-long student, Michelle enjoys the ever-changing real estate market and industry as it continues to challenge her to analyze and understand the latest trends.
If you are serious about real estate, give Michelle a call. She'd love the opportunity to talk with you about your needs, the market, and how to reach your goals. When seeking representation about the mysterious process called San Francisco real estate, Michelle Stephens is your agent. One quick call can make all the difference in your real estate success.
Client Testimonials
"I had the pleasure of working with Leo and Michelle when I needed help renting out my condo in SF. They are both very knowledgeable about the real estate/rental market and great to work with. They found me some great tenants in the time frame I needed and I would definitely use them again! I would highly recommend working with Leo and Michelle!"
- Nara C.
"Selling a house remotely can be challenging. Michelle and Leo helped make it easy from start to finish, including managing not only staging but also a number of repairs needed to get the property ready. As a result, I was able to remain in New York while the property was efficiently sold in San Francisco. I would recommend Michelle and Leo wholeheartedly."
- Jeffrey P.
"I listed my house with another brokerage firm and had no success, so I moved to Climb and the very talented and responsive team of Michelle Stephens and Leo Petroni. They coordinated a restaging and major repurposing of the outdoor area which changed the appeal of the house. Throughout the sale process, they promptly and efficiently resolved the hiccups. The house sold for over the listing price. I strongly recommend this talented team."
- Jim N.
"Michelle's knowledge of real estate is impressive. I was so comfortable with her. As an organic agent, she turned me on to eco-spec paint (low VOC). I will never use anything else in the future. She had to hold a hand gently sometimes and be a leader at other times. She directed, she listened, she advised and took advice... Michelle performed far above and beyond my expectations."
- Gregory W.
"Michelle has been my real estate agent on Potrero Hill for more than 20 years. She is wise about and intimately familiar with the neighborhood. Michelle is thoroughly versed with the complexities of San Francisco real estate matters, law and paperwork. She has been invaluable and always available to answer my questions about real estate values and costs, sales and purchases, rents and rental law, dealing with landlord tenant issues, and finding workers to help with the many projects I have been confronted with as a home owner. Michelle is a sincere, kind and generous woman who has always given more time, energy and ideas to the job at hand than I have expected. In my experience, she is the very best."
- E. K.
"Michelle was our agent when buying and selling a house in San Francisco. She is incredibly trustworthy and dependable. She was always on pace or ahead of our expectations of timing, which is important in this housing market. With a long history in the field, she knows the market conditions and neighborhoods. Her depth of knowledge is incredible. If you're thinking about using her, just do it. She's incredible."
- Jenny S.
"Michelle helped me find the perfect house as well as navigate the confusing world of SF real estate. She's great at what she does, but didn't push any properties on me—she listened to what I was looking for, was honest and up front, and was totally devoid of bullshit or shadiness. I felt much more comfortable with her than I did with any of the other agents I met. Michelle is generous with her time, and is always prompt in responding to my texts, calls, and emails. Definitely give her a call if you're considering buying a home in San Francisco."
- Laura B.
"As an architect and graphic designer, I am a lover of modern architecture. In a city with mostly Victorian architecture, I had posed a difficult task for Michelle: to find a single-family Mid-Century house in San Francisco that I could cosmetically remodel and that was within my budget. The competition was stiff, but Michelle had a solid understanding of what I was looking for, and in the end I was able to find a house that I love in an area that I love. She was strategic in securing a great price for a house that has already increased in value. For me it's really important that I have the right chemistry with my real estate agent, for what I perceive as a large and stressful purchase. And I can attest to the fact that Michelle is knowledgeable, experienced, professional, patient, ethical, and is someone you can trust. I recommend her to anyone looking to buy or sell a house."
- G. Rosal
"Michelle was recommended to us when my wife and I were preparing to sell our condo last year. We were so fortunate that she was our agent. One of the many things I liked about her was how pragmatic and honest she was throughout the whole process. Probably the most important thing is how hard she works. She was full of energy from start to finish. You can tell that she cares very much about what she does and has the best interests of her clients in mind. She was prompt with replies and with keeping us informed without being too pushy. Several times during our sale we came to decision points where she helped inform us of our options and then allowed us the time to ponder. This gesture is one of her unique attributes that is hard to find in a realtor. In all, I would go to Michelle again without hesitation next time we're considering the property market."
- Chudi N.
"Michelle found me the perfect place after being outbid on two other units. She's super easy to talk to, responsive, and honest. She's not pushy at all, which made the otherwise stressful process comfortable and positive."
- J. T. T.
"We worked with Michelle over a year to first purchase a single-family home and then to sell our two-unit TIC building. Michelle's many years of knowledge in San Francisco real estate were incredibly helpful in successfully executing the two transactions. Furthermore, Michelle has a wonderful attitude, which made the entire experience both really positive and productive. Additionally, Michelle's both a great negotiator and creative problem solver. I'd recommend Michelle for your next home buying adventure."
- George K.
"We are very happy with our new home. Michelle helped us with the entire process from beginning to end. She was very patient and walked through each step with us as a first-time homeowner. She was always honest and responded to our questions promptly. When we faced several complicated issues, she always extended her professional resources and found solutions for us. My husband and I both agree that we wouldn't be able to go through this extraordinary complicated procedure without Michelle. If you want someone who is patient, professional, and goes beyond the call of duty, Michelle is your gal."
- S. K.
"Michelle helped us sell our place in Potrero Hill. She was really helpful in the negotiating and details of our specific situation. We felt cared for. I highly recommend!"
- Erica H.
"It is with pleasure that my husband and I would like to commend the team of Leo Petroni and Michelle Stephens of Climb Real Estate Company. We recently hired them to assist us with a rental turnover on our property on Connecticut Street in San Francisco. They were very organized, helpful, and diligent throughout the process, showing our flats whenever clients were interested and holding open houses several times to engender more interest in the property. We had previously worked with Michelle and knew her to be an excellent resource for us."
- Gail R. and Blaise C.