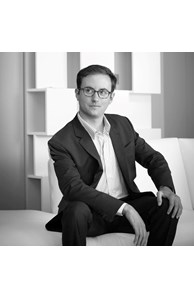 Realtor®
CalRE#: 01862663
More about Rich Lewetzow
As a fifth-generation San Franciscan,

Rich Lewetzow founded the City By The Bay Real Estate Group in 2009. Rich has been working in real estate since 2005, joining forces in 2011 with TRI Coldwell Banker Global Luxury now Coldwell Banker Global Luxury – Pacific Heights a local firm ranked the #1 brokerage by sales volume in the city since 2000.
In 2015 Rich accepted the position as President and Director of New Construction leading Coldwell Banker's San Francisco in becoming the leader in new construction sales.
For those looking to develop real estate, the acute sales and marketing skills Rich utilizes are highly effective with each development as he becomes adept in selling the developer's vision and marketing the project from concept to completion.
Rich currently lives in Russian Hill and is also an active member of the Russian Hill Neighbors association. Rich sits on the Russian Hill Neighbors Design, Zoning and Land use committee. Rich overseas excellence in the designs of the built environment; encourage preservation and restoration of historically and esthetically significant structures; facilitate understanding of the effects of the planning and building codes on the built environment for both the membership and the Board; and lobby city and other governmental agencies and commissions consistent with these purposes on design and zoning issues.
Professional Affiliations:

·        San Francisco Board of Realtors
·        California Board of Realtors
·        National Board of Realtors
·        San Francisco Builders Association
·        Urban Land Institute (ULI)
·        Russian Hill Association