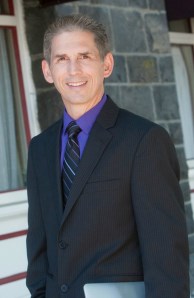 Realtor®
CalRE#: 01294928
Email

ron.larson@cbnorcal.com

Phone
Office
Welcome! Please view my introduction video, below, for more information.
Connect with Ron
Awards

International President's Premier
Designations
Certified Residential Specialist (CRS), Graduate REALTOR Institute (GRI), NAR certification for online professionalism (e-PRO)
More about Ron Larson
Client Comments

Here are additional client comments:
"Ron is by far the best real estate agent around. He is very caring and listens to what you are looking for as the buyer. He always has your best interest and never pressured us into anything like I've heard from others from their agents. I would highly recommended Ron to any of our family, friends and anyone reading this post you will be just as highly satisfied as we were."
  -Desiree Garduno, Client
"I cannot express how wonderful Ron is. This was not an easy time to purchase a home, but he made it seem so. I would highly recommend Ron to anyone thinking of buying or selling, as he has served me in both types of transactions. "
  -Kathie Dadjou, Client

"I found Ron online. I've worked with him twice now, once as a buyer and then as a seller. He is Super! He made a stressful time easy and fun! He was always there for me and had the best advice. I felt safe and that he had my best interest in mind. I can't express enough how wonderful an experience I had. "
  -Karen Hiebel, Client

"We were looking for a home in Sonoma Co while living on the East Coast. After 4 agents (which were inept, leading us to become very discouraged) we connected with Ron. He was/is fantastic!!! We visited Sonoma Co a number of times. He listened to what we were looking for, and each time we visited he set aside all of the time we asked for to show us homes, and to recommend neighborhoods and homes that fit what we wanted. When we settled on a home, we made the offer and finalized the contract from the East Coast with Ron being our eyes, ears, and contractor connector for us. He is professional, meticulous, knowledgeable, knows everyone and who the best inspectors and contractors are, and personally made sure everything went smoothly. We simply cannot say enough good things about Ron, and we're sure that we didn't receive "exclusive" consideration from him-everyone we talked with that have worked with Ron showered him with their up-most respect and praise. You won't find a better Realtor!"
  -Dale & Leslie Greiner, Client

"Ron was recommended to me by a family member. He was outstanding to work with! I cannot compliment him enough. I will not hesitate to recommend him to others. Great experience!"
  -George Fowler, Client
"Ron is amazing. He is professional, but also down to earth. He took my husband and I around to many different properties, with our 6 month old son in tow, and was never pushy. He really and truly cares for his clients, and wants the best for them. I would recommend Ron Larson to anyone thinking about buying a home. He is the only real estate agent I will ever work with!"
  -Orie McMellon, Client

"Ron is EXCELLENT! Love him! Great Service! We've done three transactions with him."
  -Ginger & Karl Kuhn, Client

"Ron was GREAT! He is knowledgeable, personable, honest and extremely easy to get along with. He made us feel comfortable with our home purchasing decisions and took the time to really get to know what we liked. We were selling one home out of town with a different agent while working with Ron on purchasing our new home. He was professional, understanding, patient and helped explain all the details during this stressful yet exciting time for our family!"
  -Chris Louton, Client
"We are forever grateful to have found Ron Larson and can't say enough good things about him! He helped us find and purchase our first home, and now, he's helping my family as they relocate to the county. His level of expertise, integrity, and attentiveness are a rare find - and he helped my husband and I feel confident and at ease throughout the entire process. We wouldn't consider working with anyone else, and hope others are lucky enough to cross paths with him."
  -Lisa & Kim, Client
What's in it for You?
Most real estate salespeople must spend a large part of their workday searching for new business by placing ads, telephone canvassing and generating mailing campaigns to the general public. My focus is different. When helping people, my goal is to do such a fantastic job for them that they will become raving fans, whether we do business together or not. As a result, many eagerly introduce me to their neighbors, friends and family. These essential connections form the foundation for my practice and free me to serve at a higher, more personalized level. By asking probing questions and listening carefully I find out what is truly important to my clients. I strive to place their interests ahead of my own, which allows me to become a trusted advisor. In the end, we all win.
Signs of a Pro
e-PRO (Advanced internet and technology training)
Certified Residential Specialist (Master classes, production requirements)
Graduate, REALTORS Institute (More training in a variety of areas)
International Previews Property Specialist (High-end property marketing training and required sales experience)
Member, Marketing Masters of Sonoma County (Invitation only group of top agents from eight leading companies that meets weekly to network about buyer's needs and upcoming listings. We tour the group's property listings and provide written feedback to assist sellers)