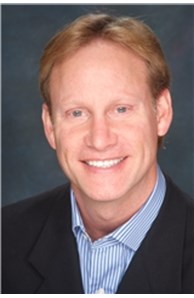 Sales Associate
CalRE#: 01856843
Email
Phone
Office

Saratoga

12029 Saratoga Sunnyvale Rd, Saratoga, CA 95070
Let me help you make your next move- call me for a confidential meeting
More about Scott Petters
Affiliations

• Silicon Valley Association of Realtors (SILVAR)
• National Association of Realtors (NAR)
• California Association of Realtors (CAR)
• Local Education Foundations
• MLS
I combine over 20 years in Sales and Marketing savvy to put great homes on the market for sale, or work with buyers looking for their next great home. I have represented Buyers and Sellers in all price ranges: from High End Estate homes (over $5M) to Townhomes and Condos (both as investment properties and primary residences). Having been involved in building multiple homes, I know how to educate and guide a buyer to ensure confidence in their home choice, and at the best price. My team and I are second to none in preparation of a home for the market- details matter and my team and I take care of them all. As a seasoned negotiator, I get the best price- whether buying or selling.......Let me help you make your next move- call me for a confidential appointment (408-621-5701)
Accomplishments:
Nominated for Coldwell Banker Rookie of the Year: 2009\#1 Agent in Saratoga office: March 2010
Top 2% of agents Nationwide 2010, #26 agent in Silicon Valley/ Monterey Region YTD 2010
Recognized as Top 1% Sales Associates Nationwide
Recognized as Top agent Worldwide
What Scott's Clients are saying:
"We knew right away that Scott was the person we were looking for in a Realtor. We loved what he brought with him from the high-tech industry and applied to selling our home. His ideas were unique and fresh - not the same stuff you hear every day. In this market, we wanted that competitive edge and Scott provided it for us. He works hard, knows the industry inside and out, and knows where to go if he needs information. He's in constant contact, communicates with tact and clarity, and took care of every detail. In the end, we received multiple offers." -Lynn & Marty (Saratoga Sale)
"I was often impressed with Scott's knowledge of the market. Scott does his research - he was always one step ahead of me and had ready answers to my questions. Scott is a very "hands on" Realtor- he personally handled every detail and knows how to prepare a house for sale. I was always open to his professional advice and opinions because I trusted him." -Laura M (Saratoga Sale & Cupertino Purchase)
"Scott worked hard to ensure that every phase of the real estate transaction went smoothly. He is a knowledgeable agent who's sound strategy resulted in the sale of my property at above asking price. Scott is a patient and sincere agent who understands the importance of matching a client with the right property." Mark W (San Jose sale and Willow Glen purchase)
"Scott's marketing and sales ability are great. He was spot on when he said that market preparation is key. From updating/ minor repairs/ detailing our house to staging, to the photos, to the marketing collateral, to our house website- everything tied in to a great presentation for the Broker Tour/ Open Houses/ buyer appointments. Scott's negotiation savvy, knowledge of the real estate industry, and local property valuations really helped get us a price we were very happy with." Kristi (Saratoga sale)
Goal


To combine my industry and area knowledge with integrity and professionalism to obtain my cients the best possible price- whether buying or selling a home.
All Saratoga CB Listings

http://www.californiamoves.com/Property/propertyResults.aspx?SearchID=5448947&CallingPage=5#state=state&value=%7B%22searchID%22%3A5448947%2C%22pageNumber%22%3A1Past Sales


• MLS #: ML81548641- 1261 Benton Street, Santa Clara 95050: Represented Seller and Buyer (SOLD for $895,000)
• MLS #: ML81550867- 1592 Hyde Drive, Los Gatos 95032: Represented Buyer (SOLD for $1,360,000)
• MLS #: ML81512603- 1140 Kotenberg Avenue, San Jose 95125: Represented Seller and Buyer (SOLD for $1,585,000)
• MLS #: ML81451468- 18531 Decatur Road, Los Gatos 95030: Represented Buyer (SOLD for $2,500,000)
• MLS #: ML81460597- 16360 S Kennedy Road, Los Gatos 95030: Represented Seller and Buyer (SOLD for $5,300,000)
• MLS #: ML81127550- 248 Via La Posada, Los Gatos 95032: Represented Buyer (SOLD for $1,316,000)
• MLS #: ML81218663- 6225 Paso Los Cerritos, San Jose 95120: Represented Seller (SOLD for $865,000)
• MLS #: ML80937625- 1140 Kotenberg Avenue, San Jose 95125: Represented Buyer (SOLD for $1,120,000)
• MLS #: ML80945448- 703 Applause Pl San Jose 95134: Represented Seller (SOLD for $380,000)
• MLS #: ML80939644- 15001 Bohlman Rd, Saratoga 95070: Represented Seller (SOLD for $2,600,000)
• MLS #: ML81002479- 16360 S Kennedy Road, Los Gatos 95030: Represented Buyer (SOLD for $3,710,000)
• MLS #: ML80957145- 15250 Sobey Rd, Saratoga 95070: Represented Seller (SOLD for $3,775,000)
• MLS #: (OFF MARKET)- 20026 Heritage Oak, Saratoga 95070: Represented Buyer (SOLD for $2,600,000)
• MLS #: ML80922007- 18907 Hayfield Ct Saratoga 95070: Represented Seller (SOLD for $3,650,000)