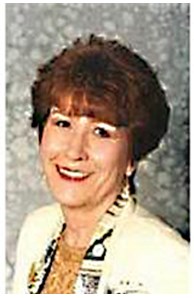 Associate Broker
CalRE#: 00552721
Email
Phone

Ventura Office

6128 Telegraph Rd Ste C, Ventura, CA 93003
More about Pat Galgas
Profile:
Serving your Real Estate needs since 1976 as a licensed Broker with a wealth of experience in tax deferred exchanges, investment properties, first time buyer and equity sharing.
Active Member of N.A.R., C.A.R.,Ventura County Coastal Association of Realtors, Conejo Valley Multiple Listing Service. Top ten in sales 1997. Honored President's Club 1998, 1999, & 2000. Ranked 4th in 2001, President's Circle
A communicative and supportive professional with exceptional negotiating skills and a proven ability to deliver client pleasing results, time after time. Check testimonials on www.PatGalgas.com
Comprehensive knowledge of the area she serves,Ventura, Camarillo, Oxnard, Ojai, Thousand Oaks. A Ventura County resident for over four decades. I welcome your inquiries!
Testimonials:
I've bought and sold real estate many times over the years, using a variety of agents and brokers. None have provided better service than Patricia Galgas. Pat handled three concurrent escrows for me in a two month period. Several times the deals would have fallen apart, but for the tenacity and attention given by Pat. She proved to be knowledgeable, savvy, fast thinking and good humored throughout the extensive negotiation process, escrow and closing. I was impressed with her quick thinking, follow through and good sense. I unequivocally recommend her services and invite you to contact me for further details.
-B. Albert
_
Hi Pat,
Just wanted to thank you for all of the help in finding a new home. I've been looking for a good neighborhood ever since I moved out west, something that reminded me of my boyhood home. Now, with your help I feel like I have found the perfect place. Out in the country but not far from the beach, a nice town or the mountains and at a price I can afford. I feel that you have been very professional and have good insight into a particular person's needs. After an initial interview you knew just what we wanted. Little time was wasted.
-Greg and Malee Olewiler
_
Dear Prospective Real Estate Seller/Buyer:
Real estate transactions can be pretty scary. It's not something that very many of us do often and it involves our biggest lifetime investments-our homes and businesses. My family and I have made some mistakes over the years in real estate deals and learned the hard way that it takes a skillful and knowledgeable expert to protect your investments. Things got a whole lot better for my family when we met Pat Galgas. Pat has now helped us wisely negotiate several substantial real estate transactions to our substantial benefit. Not only does Ms. Galgas have the skill and knowledge required to guide you through the potential pitfalls of buying and selling properties, but her diligence and tenacity provide the necessary elements to maximize your financial benefits at the same time that she satisfies your fondest desires for comfort, style and image in the investments of your lifetime. We could not have been more pleased with the buying and selling of real properties Pat has guided us through over the years and we know that you, too, will be most pleased with the outcome that she can provide for you. It is without reservation that my entire family issues a very strong recommendation to you to let Pat Galgas help you get what you want in real estate needs and desires. You most certainly will be amazed at the satisfaction Pat delivers.
Sincerely,
The Burkhartsmeier Family
Gary, Paulette, Brittany, Bailey and Madeline
_
Pat Galgas is a remarkably talented, knowledgeable, and dedicated real estate professional. She shepherded us through the dauntingly complex process of a tax free exchange. Thanks to her efforts, it went without a "hitch." She was also our "champion" in dealing with the developers at the new house we purchased, offering helpful suggestions and protecting our interests right through the owners' final inspection at the close of escrow. Pat continues to provide excellent service. We will most certainly take advantage of her talents in our next real estate transaction.
Sincerely,
R. Stewart FisherCaptain, U.S. Navy (Retired)
_
April 29, 2012
To Whom It May Concern:
I recommend Pat Galgas to you with the up most of confidence that you will be pleased and completely satisfied with the service she can provide. Pat has represented me in six Real Estate matters over the past twenty five years, as a buyer, seller and landlord. These ranged from straight forward to complex, involving estates, trusts, short sales, foreclosures and rollovers of rental property. She returns calls promptly, works tirelessly and tracks down every loose end. Her integrity, knowledge, years of experience and network of connections are invaluable. I can assure you your Real Estate needs will be well served with the representation of Pat Galgas. Please feel free to contact me: 805 660 9636 or dianesalerno47@gmail.com.
Sincerely yours,
Diane Salerno