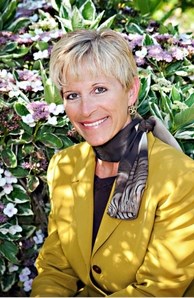 REALTOR®
CalRE#: 01416157
Email
Phone

Market VistaOffice

150 Main St Ste 3, Vista, CA 92084
Awards

International President's Elite
Designations
Accredited Buyer's Representative (ABR), Certified Residential Specialist (CRS), Graduate REALTOR Institute (GRI)
More about Deborah Harper
COMMITMENT TO SERVICE
By choosing to work with Deborah on the sale or purchase of your home, you have chosen an individual who will represent your needs with the highest level of integrity, honesty and commitment! As will be demonstrated at every step along the way, Deborah's communication with you will be constant, your bottom line goals will become her focused mission and all aspects of your business relationship with her will reflect excellence and efficiency on your behalf. As you will witness, Deborah's #1 mission is to deliver a customer service experience that will remain with you for years to come. She looks most forward to serving your real estate needs and does not hesitate to provide professional references from her clients. Realtor, CRS, GRI, ABR
EMPLOYMENT BACKGROUND
As a member of Coldwell Banker, Deborah is thrilled to bring her passion for customer service into the delivery of absolute excellence for her clients. Her first year in Real Estate resulted in the achievement of the "Rookie of the Year" for the Vista, CA office as well as achieving "International Diamond Society" for six years and International President's Circle in 2009, 2010 and 2013.  Prior to real estate, Deborah spent 6 years as a Sales Account Rep and 16 years in retail sales and management.  Her professional success has been attained as the result of a proven track record for solidifying relationships with her clients, vendors and team members.  With 35 years in sales and customer service, your real estate needs become her focused priority and the commitment to exceed your expectations is paramount to none.
PERSONAL BACKGROUND
Deborah is no stranger to relocation, having moved 14 times with either her parents or as the result of career opportunities. Her travels have taken her from coast to coast and beyond; 4 years in PA, 14 years in MI, 5 years in N.J., 5 years in MN, 4 years in S. America, 1 year in Canada and the last 18 years in sunny San Diego! When she is not working, Deborah finds herself attending to the needs of her greatly spoiled and deeply loved Maltese-Poodle Kona.  An avid golfer, she makes every effort to visit the fairways at least once a week, where she is gently humbled at the challenge of self competition.  Additionally, Deborah enjoys  to cook, garden, read and travel. 
CLIENT REFERENCES

* Jeff Culhane: 760-802-7960                                * Joe Aschcroft & Mollie Whalen: 570-424-5322
* Barbara & Wayne Kraiss: 760-214-1407          * Cathy Clark: 970-231-1951
* Doreen Tires: 760-458-2296                                * Brian & Kelly Hofmaister: 760-745-9448
* Lisa Cooper: 760-415-4770                                 * Ramsey Brame: 601-479-6303
* Debbie Dunn: 619-261-8274                                *Tracey Lehmann: 925-683-8988
* Jim & Ellen Cleven                                                  * Peter & Connie Millington: conpete1@aol.com
*Karmel Mizrahi (VP of RE at US Bank): 310-486-4700        *JB Leep & Carol Martin: cm@marleep.com
* FROM THE PERSONAL SERVICE SURVEY'S RECEIVED BY DEBORAH'S CLIENTS:
(on a scale of 1-10, 10 being highest, Deborah is rated as follows)
-Knowledge/ability to answer questions: 9.5
-Listening to your needs/acting accordingly: 9.5
-Ability to solve problems/identify those who can: 10
-Availability, in person and by phone: 10
-Enthusiasm for doing her job: 10+
CLIENT TESTIMONIALS

~Deborah Harper is the one you want on your side. She takes you step by step, not missing a beat. She strives to keep everyone involved on top of his/her game also. We are the most fortunate people to have her in our lives now.  Rico & Heidi Terry

~You're an extremely enthusiastic person – both in life and your job. Your enthusiasm kept me and my parents going even after we had lost faith in the property market and our luck finding me a home. I appreciated this enthusiasm especially after three of my offers were not accepted. We just kept pushing onward and the fourth offer was the charm.  Jennifer Lee
~Excellent knowledge of real estate market and what it takes to buy/sell a home, straight forward and focused. Excellent communication, detail oriented and a strong negotiator.  Peter De Hoff 
~Deborah exceeded our most optimistic expectations with her answers to our questions and general knowledge of the market and its current conditions. Deborah has a unique ability to be very professional and diligent without appearing to be too aggressive. She was definitely working very hard but never seemed frantic or too busy to return a call or check out some minor detail. Deborah has this unique personality and work ethic that makes you feel you are the only client she has. Anything Deborah did was done extremely well. She practices the motto, "If it is worth doing, it is worth doing right". Wayne & Barbara Kraiss
ADDITIONAL CLIENT TESTIMONIALS

~Clearly you were working for us every step of the way. You were excellent at helping keep track of all the properties we visited & helping us think through the pros & cons of each property. You know your stuff & you work hard. You're good at identifying people's preferences & matching them up with the appropriate property.  Joe Ashcroft & Mollie Whalen
~We were amazed that you listened carefully & equally to each of our concerns & then selected properties that met each of our criteria while respecting our time & availability constraints. We especially appreciated how you presented options that enabled us to reconcile when our criteria differed. Your patience has resulted in our having no doubts that our final selection is just what we wanted.  Sid & Sally Hecht
~It is clear that Deborah takes her profession seriously and is up on the latest RE laws. We felt that Deborah had a handle on the whole process and was patient to explain particular areas along the way. Deborah not only was available, but was proactive in reaching out to check-in. This was especially helpful as we were out of town and always felt there was someone there looking out for our best interests. She loves doing what she does and it shows in every aspect. She meets not only the needs, but the unexpressed wishes as well. We think "follow through" is Deborah's middle name. We had confidence that nothing would slip through the cracks. If you want a partner who will make your home buying/selling experience seem almost effortless and have the confidence that everything will be done correctly with your best interest, select Deborah Harper. Chris & Denise Bryan
~You go beyond a real estate tour guide and embody a true professional in your field. You are trustworthy, committed, connected, straightforward, honest, aggressive on behalf of your clients, and overall a warm and caring individual. Susan Laubach