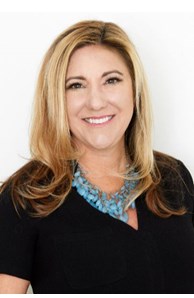 Sales Associate
CalRE#: 01332334
Email

carissa.brown@cbrealty.com

Phone
Office
More about Carissa Brikken Brown
As a real estate agent for the past sixteen years, I can honestly say that I love what I do! It is a true privilege to create meaningful and long lasting client relationships. My experience in the mortgage industry and my success in home sales are evidence that detailed research, market knowledge, and a strong realtor are paramount in making solid real estate decisions. I am committed to being a reliable resource and a trusted advisor in regards to any of your real estate questions, curiosities, or needs. Helping people achieve their goal in finding their perfect home or investment properties brings me great delight and satisfaction. After living in Walnut Creek for over 20 years, I have deep ties in the local community as a resident and a professional. I specialize in representing your needs across the entire spectrum of the real estate transaction, from making the final decision to buy or sell, to crossing the threshold of your next home.
www.carissabrikken.com
Testimonials:
"This is the second house we've bought with Carissa and we couldn't ask for a more hardworking, dedicated and caring realtor. She listened to what we wanted and needed, while making herself available at a moment's notice. She's always one step ahead and combines expertise and foresight with compassion and patience. We would wholeheartedly recommend Carissa to anyone!"
- Edan R.
"My brother, husband and I met Carissa during a very difficult time in our lives. Faced with the task of selling my parents' house after their deaths, we needed a lot of help. Carissa held our hands and guided us in every way possible. The journey was arduous at times , but Carissa's positive attitude and expertise were invaluable, and led us to success. She was the perfect fit for us and her confidence and skills helped us persevere over all obstacles. We are forever grateful for everything!"
- Katrina
"After relocating from Illinois to Northern California for work, I found myself desiring a more permanent housing solution. A close friend of mine recommended that I contact Carrisa to see if she could assist in locating an ideal home in neighborhoods where I had interest. Within hours of meeting with Carrisa, I was receiving real estate listings via email and beginning the search for my future home. Being my first real estate purchase I was somewhat apprehensive about the process, however Carrisa made the entire experience very stress-free and enjoyable. Her commitment and attention to detail is evident in every aspect of the home-buying process, but even more notable is her kindness and genuine care for each of her clients. Having lived in my new home now for the past five months, I am pleased to offer my personal endorsement for Carrisa as one of the most outstanding real estate professionals in the Northern California area. If you are currently seeking an agent, I would highly recommend you contact Carrisa immediately, and I am confident that your experience will be above and beyond your expectations."
- Tyler P.
"For me, the process of finding a place to live appeared daunting. However, Carissa's compassion, humor and extreme professionalism kept me on track with a smile on my face. She found the perfect home for my children and me on the very first day we toured houses. There were multiple offers on this house, but my offer was ultimately accepted. She is attentive to the smallest details and knows what she's doing; I honestly felt like her only client."
- Katie S.
"Carissa was nothing short of incredible; her persistence, determination, and tenacity were instrumental in finally getting the deal done, yet she couldn't have been more patient and pleasant to speak with as she provided me regular updates on our status and progress. Above all, she inspired my complete trust and confidence."
- Edan R.
"Carissa was a joy to work with in every way. After looking for nearly a year we met Carissa. Even in this highly competitive market her optimism about us finding a home never wavered. She was willing to show us anything we were interested in. She truly cared about our little family finding our forever home. Once we got our offer accepted she was even more available, talking us through and making the whole process feel easy. We are so thankful we met Carissa and that we are finally in our own home!"
- Paul T.
"I was referred to Carissa by a friend when we first started looking for a home. We had very specific needs for the home and Carissa got to work right away in trying to find us options. We had a few set backs personally due to some financing issues, yet Carissa stuck by us the entire time ready and waiting to to show us more home options at any time we were ready. Over the course of a year, Carissa made herself available to us when needed and guided us through the process of options and answered any questions we had. We finally found our home and she helped us put together the winning offer on a home that had multiple offers. I believe Carissa helped to make the difference in our offer getting accepted. She is very professional, knowledgeable, friendly and patient. She made our home buying experience seamless and we are very happy with the whole process as it was relatively simple considering I was in Europe for 2 weeks during the deal. I would not hesitate to recommend Carissa to anyone interested in a friendly, knowledgeable and professional realtor to help them find their perfect home."
- Stacy B.
"Trust, integrity, efficiency. These are all traits we were looking for in a realtor. Selling our beloved home was an emotional decision and Carissa understood that. She handled the transaction like it was her own. Carissa was available and attentive every step of the way, balancing a need to "get things done", with an ability to see when we needed more time, had more questions or wanted more options. We also purchased our new home with Carissa. In an exploding real estate market, we need someone we could trust, someone who would be on top of every new listing, getting our financial needs in order so we could be ready to make a strong offer. Carissa did just that. She was patient with us as we looked at house after house, sometimes three or four times. She made herself available to us whenever we needed her and provided us with excellent advice along with a level of integrity that is not readily seen. We completely trusted she would do the right thing, always. We are forever grateful to Carissa for coming alongside us during this process. She will always be our "go to" realtor in the years to come."
- Noel & Samantha H.
"Carissa was referred to me through a friend in my office about 4 years ago. Carissa has been one of the best contacts for me to have in the 25 years I have lived in the Bay Area. I have had extensive experience with her, as she has arranged for the purchase and selling of two homes for me. I cannot express enough how kind, professional and sincere she is. Carissa, always has my best interest in mind, and gives very valuable advice. She stayed in touch, and supported me through every step of the process. I can't imagine even trying to attempt a sale or purchase of a property without her guidance. If you find yourself working with Carrisa as your agent, you will not be disappointed ! She is a wonderful professional, but more important a very kind and sincere individual."
- James R.