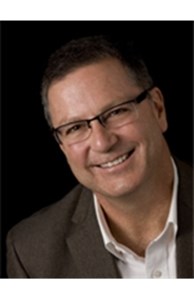 Managing Broker
Email

dan.johnson@coloradohomes.com

Phone
Office

Boulder

2700 Canyon Blvd Ste 200, Boulder, CO 80302

North Metro

12110 Pecos St Ste 100, Westminster, CO 80234-2029
More about Dan Johnson
Creating a Successful Real Estate Sales Career

I work one on one with Independent Agents to create a personalized business plan that utilizes both time proven methods combined with the efficiency and reduced costs of technology. Then through weekly strategy sessions we work together to implement every phase of a business plan. During these sessions throughout the year we constantly review and modify the plan to create a successful individualized business approach. As a non-competing managing broker my focus is to partner with each Independent Agent to help pave the way to achieving the successful and financially rewarding profession.
Increasing Each Agents Personal Market Share

Marketing is a critical piece for success. At Coldwell Banker I help implement a marketing plan that creates top of mind awareness in each of the marketing channels to implement. Low cost, no cost and heavily subsidize marketing resource and methods created by Coldwell Banker are available for the office to take advantage of.
One of the critical parts of our Independent Agents business plan is that we help create a marketing plan that they want to implement. We do not use a one plan fits all methodology. Instead, we spend time creating a plan that fits each individual's personality and mindset.
Would your personal production increase if you partnered with a managing broker and a company who truly understands marketing and business planning? We think so and the proof is in the successful track record our company has on a national, state and local level.
Areas of Expertise

Coldwell Banker Residential has quietly become the dominant real estate company in the United States. Last year Real Trends reported that we sold $103 billion of real estate while our closest competitor sold only $66 billion. Last year in the State of Colorado, Coldwell Banker sold more real estate than any other company for the 14th year in a row. The Boulder County Business report stated that our company sold more houses in Boulder and Broomfield counties than any other company. We sold 1,845 houses compared to our closest competitor who sold 1,342 houses. The company has invested both time and capital to deliver resources that increase sales year after year.
Coldwell Banker Residential sells one out of every four houses in the high end market across the U.S. Our high end Previews brand is marketed to Sellers who own $500,000 up to $10,000,000 homes and has captured a 25% market share. This year Colorado has launched a campaign to increase market share once again. The campaign involves the company heavily subsidizing agent target marketing to high end owners. Keep in mind this is marketing that has a dominant track record over the years.
Due to the success of our office, we have been able to create a culture where individuals can share their successes with each other. In addition we have minimum production standards that should be achieved in order to remain partnered with our company. This allows the company to create and maintain an environment of success for the agents to thrive in. The staff understands the resources available and gladly helps remove the roadblocks to ensure smooth transactions. We have created a very successful environment to create a profitable growth in real estate sales.
We Are Proud Of Who We Are!

We are proud of our company on a national, state and local basis! Our new Freedom Commission Plan has an aggressive agent split combine with a agent contribution cap. If the information in the previous paragraphs resonates with you or if it is time to actively look towards increasing your personal real estate income then
give me a call today.
After all, you are in the business of networking, how could it possibly hurt you to discuss your own future. Make the call today!
Agent Testimonials

"My staff and I rely on Dan to discuss technical contract issues as well as helping us keep difficult transactions on track. Dan is an expert in this industry and an invaluable part of my team. Dan is easily accessible and always makes time for me. My team and I really enjoy having Dan as a Managing Broker."
Karen Bernardi
"Dan is an awesome Managing Broker. We discuss my goals and business plan; he meets with me and my clients and he works hard to remove the day to day road blocks that can get in the way of focusing on networking, marketing and sales."
Sandi Stocrk and The Storcknest Team
"I meet with Dan on a weekly basis to discuss my marketing, current clients and all things real estate related. He makes being available to agents one of his top priorities and it shows. He is constantly pushing me to create, implement and modify my marketing channels to ensure that I am constantly increasing my personal business. If you want clarity in your business plan he is the guy to work with!"
Kevin Schill
Real estate agents affiliated with Coldwell Banker Residential Brokerage are independent contractor sales associates and are not employees of Coldwell Banker.