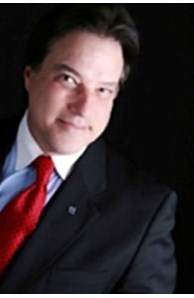 Associate Broker
Email
Phone

Market BoulderOffice

2700 Canyon Blvd Ste 200, Boulder, CO 80302
Gary Hillman..."The Name To Know in Real Estate"
More about Gary Hillman
What others say...
"...Gary Hillman is the most professional well-informed Realtor that I have worked with over the years. His professionalism and integrity are unsurpassed. I have owned RE in New York, Maui, Littleton, Westminster Boulder. In all of these circumstances, Gary Hillman stands head and shoulders above all other Realtors with whom I have worked." Connie Plank

"As a lawyer practicing in Boulder for the past 10 years, I have worked with dozens of Realtors in many different types of real estate transactions. You are without a doubt the finest Realtor in Boulder" Fred Boyer

"We were impressed by your expertise, organizational skills, acute attention to details your ability to expedite smooth transactions." Holly Vest
Serving All Your Real Estate Needs
Boulder County Metro Denver-Boulder areas.
Nationally Recognized for Exceptional Performance.
"QUARTERLY BEST" Award Winner.
Senior Licensed Broker Associate, since 1981.
AWARD WINNING in Listings, Sales and Closings.
Ranked top 2% of all Residential Producers in the Nation.
Over 85% business from past satisfied clients!
CALL for FREE CMA- 303 442 7788.
EMAIL: mrgaryhillman@msn.com

How Gary Hillman Can Help...
* Relocation-through CENDANT MOBILITY.
* Over 50% market share for employee relocation annually.
* On-Line Exposure - Properties Advertised EVERYDAY-24/7- Till it's SOLD.
* Several Internet Sites-Worldwide Exposure 24/7.
* Corporate Newspaper, Magazine, Television Advertising & Property Brochures. CONTACT GARY @303 442 7788 for MORE INFO.
* Free Market Analysis on your property.
* Recent Sold Properties in your Neighborhood.
* Available Properties For Sale.
* Tips for Buying a Home.
* Tips for Selling a Home.
Areas Served...
All Boulder County. Entire Denver-Boulder Metro Area. Westminister, Longmont, Louisville, Lafayette, Thornton, Arvada, Broomfield, Superior, Northglen and Erie.
Gary Hillman's EDUCATION
BA Queens College/City University of New York. MA University of Wyoming. Advanced Credits through University of Colorado, University of Northern Colorado,Colorado Real Estate Institute, Chapman University including Statistical Analysis Research Design; Research Findings, Summary Conclusions; Advanced Real Estate Law; Residential Appraisal; Reconciliation of Values; Pricing Differences;Trends in Appraising.

Contact Gary Hillman at 303 442 7788