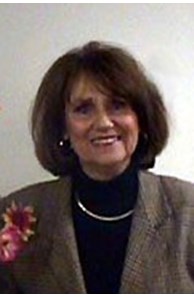 Associate Broker
Email
Phone
Office

Boulder

2700 Canyon Blvd Ste 200, Boulder, CO 80302
More about Martha Ann Amarino
Serving All Your Real Estate Needs

Selling Your Home Takes Priority
Finding Your Home or Investment Should Be Fun
Capitalize on the Benefits of Owning Real Estate
Together We Achieve Your Goals
You Enjoy and I Work for You
Negotiating a Great Deal For You Is My Job
My Clients are My Obsession
Pricing and Marketing are My Expertise
Your Satisfaction Makes My Day
Profile
As a Realtor who enjoys achieving my clients' goals, I try many methods to reap success. If one way does not work, I try another and another until the goals are achieved.I believe that experience in doing things wrong can be the results of many years in the business. Although I have served many clients for twelve years, I believe experience in doing things right is the experience desired by clients and my goal is to do things right.
My past jobs included teaching school, and selling software. For many years I stayed with my children and participated in my children's goals as well as my husband's goals. Now I put that energy into my clients. However, I do balance my family activities in my life.
Availability to my clients answers many client needs. If a client needs an answer now, I believe it is important to be "there" for my client. Sometimes there are exceptions, but the goal is still to be available to my clients.
The most pleasurable part of my job is fulfilling clients' needs and reaping the compliments for a job well done.
As a Realtor who cares about my work quality, I care about my clients' receiving the best possible quality, too.
As your agent, my duty and pleasure is to please you.
Call me 303-465-2590 anytime.