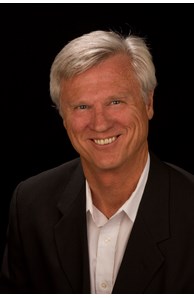 Associate Broker
Email

richard.gundersen@coloradohomes.com

Phone
Office

Boulder

2700 Canyon Blvd Ste 200, Boulder, CO 80302
More about Rich Gundersen
Business Philosophy
Working in the Boulder area has been an honor for me and I use all of my knowledge and skill to help people successfully buy or sell their homes. I listen to the needs of my Clients and advise accordingly. I have an extensive business background holding a Masters of Business Administration from the University of Colorado. During my career I have been involved with many real estate projects as an owners representative, designer and supervisor. I understand how to construct from the ground up and have remodeled multiple buildings and increased their values. In the past I was owner of a small business roofing houses and I was a consultant on major commercial developments. I completely understand how buildings are constructed and the challenges that can affect real property from a buyer and sellers perspective. I will use my background and experience to provide you as the buyer or seller information on how homes are positioned against others in the market. With full information in hand I strive to counsel Clients so their investment yields the greatest returns. As I work with all of my Clients I do so in a very caring and expedient fashion without stress. I will work extremely hard to satisfy your expectations so that the home buying or selling process is a pleasant one. Thank you
Education and Training

University of Colorado - Executive Masters of Business Administration
University of Colorado - Bachelor of Arts
State of Colorado - Real Estate Brokers License
International Council of Shopping Centers - Certified Shopping Center Manager
Areas of Expertise
Buying and Selling Homes- To the best of my ability I help buyers find the right home within their price range with features that make a new home wonderful. I help find the "WOW" factor and I am not content until the right home is found. From a sellers perspective I provide fast service and accurate information so when the time is right to sell, sellers can maximize the return on their investment. Above all, communication is my strongest attribute. For both buyers and sellers I take great pride in making sure all aspects of a real estate transaction are understood by everyone involved. I take the stress out of buying or selling a home.
Community Involvement
I have been a member of First Presbyterian Church in Boulder for over twenty years and serve as an usher. I also volunteer to help out any of the groups within the Church. I have been involved in the Table Mesa area helping out neighbors who need an extra hand on their home projects. I volunteer for local events and always give to the best of my ability.
Personal Background
Rich Gundersen was born and raised in Minneapolis, Minnesota. I grew up in Plymouth, Minnesota and went to High School in Edina, Minnesota. I moved to Boulder, Colorado in 1976 and like so many others fell in love with Boulder and have remained here. I attended the University of Colorado where I received a Bachelor of Arts Degree in Political Science and a Master of Business Administration Degree. My wife Cathy (Cooper) Gundersen is from Norman, Oklahoma and we met and married in Boulder in 1993. Cathy is an Ultrasonographer and has had a wonderful career recording images of babies for parents in Boulder before they entered the world. We have a daughter Nissa who is graduating this year from Fairview High School. She has been accepted to the University of Colorado at Boulder this fall into the Engineering School. She is interested in becoming an Environmental Engineer. We have lived up in the Table Mesa area for twenty years where Cathy's uncle Hugh Philips built the majority of the homes in south Boulder. Hugh owned Philips Construction and I always enjoy meeting neighbors who had their house built by "Butch". The Gundersen's love living in Boulder, Colorado and especially up in Table Mesa.
Communities I Serve
The Front Range of Colorado. I service Boulder, Longmont, Louisville, Lafayette, Erie, Broomfield, Westminster, Arvada, Greeley. I have helped people throughout the front range and have no problems acting fast in any area I service.