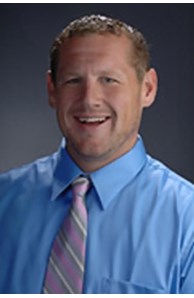 Associate Broker
Email

chad.lauber@coloradohomes.com

Phone
Office
Connect with Chad
Awards

International President's Premier
More about Chad Lauber
Extraordinary Service Extraordinary Results
Chad Lauber is a dedicated, passionate, and market-savvy professional who puts his clients' satisfaction before all else. His attention to detail, superior people skills, broad knowledge of the real estate industry as a whole, and his pure determination to indulge his clients with first class service sets him apart. Chad understands the power of creative, well-organized and highly effective marketing and offers customized marketing plans that maximize property exposure to the most qualified buyers. A real estate transaction is really about managing people, their desires and their finances. It is an intricate and consequential negotiation. Chad knows that it is not only important to secure the most able buyer, but also the one that is most likely to close the deal. When so much is at stake, Chad is the one you want to represent you. His fair yet aggressive negotiating style and protectiveness of his clients' best interests and ultimately, their assets, has gained him respect with colleagues and clients alike. Chad knows that every transaction represents the most important purchase or sale a person can make, and he takes every precaution to ensure that communication is impeccable with all parties involved from beginning to end. Whether it's patiently guiding first time buyers through this exciting process or following through with clients' needs long after the transaction is over, Chad's warm, caring, yet efficient business style will turn you, too, into a client for life.
Business Philosophy
Simply stated, ensuring your experience with me leads to all of your Real Estate business in the future. Buying a home should be a fun & exciting time (the loan process aside), while selling a home should be a stress free, rewarding, and ultimately a successful business transaction. I also understand and value the idea that if I exceed your expectations throughout the process of either buying or selling with me, then you will eagerly pass my name out in the future to those that may also need my help...I have no business being in this business if those I work with in pursuing their Real Estate goals and dreams are not happy with their relationship and/or the end result while working with me. Thus, creating a positive experience for you ensures me the opportunity to work with you (and hopefully others you eagerly send my way) during your next Real Estate experience. I look forward to earning your trust, and the opportunity to serve you!
Communities I Serve...
Colorado Springs
Monument/Tri-Lakes
Peyton/Falcon
Fountain/Widefield
Woodland Park/Divide
Education and Training


Bachelor Degrees in both Political Science and General Communications, and a Minor in English - University of Colorado Colorado Springs
Awards And Designations


International President's ELITE Circle 2016 (Coldwell Banker)
International President's Circle 2015 (Coldwell Banker)
Peak Producer Qualifier (Top 10% of Realtors in Colorado Springs): 2016, 2015, 2014, 2013, 2012, and 2011
Voted "Most Likely To Overcome Any Type of Adversity" by the Cheyenne Mountain H.S. 1996 Graduating Class
Personal Background


I have been blessed in Real Estate on many levels. Each year my business continues to grow and prosper, for that I am ever grateful. I am able to wake up every morning excited for what each new day holds in store for me as this business is never boring, rarely stagnant, and always changing! I have been fortunate enough to be in a position of experience and knowledge to help others out in their time of crisis or need. And, I am blessed to continuously have the humbling opportunity to witness and share in the excitement of others as they are able to fulfill their Real Estate Dreams. In addition and most importantly, it is through Real Estate that I was able to meet the love of my life, my wife Meredith. Yes, Meredith was a client of mine that was actually referred to me by her own parents when she was ready to invest in a new home…her poor parents simply had no idea what would happen next! So, a little about me…
I relocated to Colorado Springs with my family the summer before my senior year of high school back in 1995...I have not left Colorado since! After graduating from Cheyenne Mountain High School near the top of my class (prove otherwise :) ), I continued my educational journey at the University of Colorado in Boulder. I graduated college with degrees in Political Science and in Communications. My intentions were to continue on to law school, but ultimately decided teaching was the path for me, so I spent two additional years working/teaching at Cheyenne Mountain High School while working on my teaching license. I was always fascinated with the idea of Real Estate…buying, selling, and investing in property. My mother was an active Realtor for a number of years, and listening to her stories of what her job entailed, meeting new people and working in an ever changing fast paced environment while constantly pursuing the art of negotiation, this intrigued me…and she loved what she was doing. So, while working on my teaching license my brother, Todd, graduated from Towson University in Maryland and returned to Colorado. He ultimately decided to enter Real Estate and asked if I would be interested in joining him in this endeavor. Fairly certain at that point that my heart was not in education as a life-long career, I quickly joined him. After successfully earning my Real Estate License in the summer of 2004, I soon learned that success in Real Estate is not complicated, but does require a healthy dose of determination, the fortitude to carve out a niche for oneself in the market, the desire to exceed client expectations, and a grateful attitude while working with others. That's right, I find that approaching each new client with a grateful attitude, being both appreciative and grateful for the opportunity to hold their trust and guide them through the process of either buying or selling property, this approach ensures that this is not just a job for me, and also ensures complete client satisfaction. You see the trick to being successful as a Realtor, much like any other service industry, is working with new people and creating repeat business…building and nurturing client relationships for life. I currently live on the Northwest side of Colorado Springs with my wife, Meredith, and our five children. We are very fortunate in that both my entire extended family, as well as Meredith's, all live in and around Colorado Springs. Needless to say, our free time is usually filled with activities involving family!