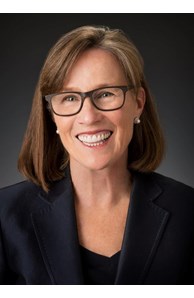 Associate Broker
Email

Marilyn@MarilynDana.com

Phone
Office
Connect with Marilyn
Awards

International President's Premier Team
Designations
Luxury Property Specialist (Luxury Specialist)
More about Marilyn Dana
TESTIMONIALS

Marilyn has sold multiple properties for me and I can easily compare her work since prior to Marilyn becoming a Broker I had seven (7) previous Real Estate transactions using other agents. There is simply no comparison. Marilyn has amazing attention to detail. Never drops the ball. She always has your interest at that center of everything she does. She is a true professional and an absolute STAR. She makes you feel like you are her only client! During what can often be a very stressful time for a homeowner, for me, Marilyn totally took the worry off my shoulders. In one of the worst economic markets she sold my home within three (3) months for more than I expected to get. I won't ever use another Broker.
Nancy Jean Pennica
Marilyn Dana has been our personal agent for two transactions and has also worked with our son in the sale of his home. She is the most responsive agent we have ever worked with and we have bought and sold and lived in 14 homes. Without a doubt, she is the most professional, thorough, and on top of every aspect of the purchase or sale of a home. Marilyn doesn't let anything get by her. In addition, she has access to handymen, inspectors, and mortgage originators that work at the same high quality level that she does. We will highly recommend her to anyone but get ready, she is a go getter. In our opinion, she is a rock star!
Marian and Brad Kolstoe
My husband and I have worked with Marilyn Dana to buy and sell four homes over the last decade. We have always been amazed by her professionalism, knowledge and dedication. There was never an unanswered call or email. She went above and beyond what most agents would do for their clients (for example, assisting us in procuring contractors for necessary improvements). We have recommended her to countless friends and they have all been thrilled. Many believe buying and selling a home is a stressful experience, but Marilyn made it painless for us. She is a true professional and the most effective realtor we know.
Tia and Seth Wolkov
Marilyn Dana helped us buy and sell 4 houses over the years. Her professionalism, cheerful manner, and prompt replies outshines all other agents I have dealt with over the years. She guided, tracked and informed us promptly during all of the steps of the process of buying and selling. I wouldn't even think of have another agent sell my current home, should the need arise.
Lydia & Lou Mazzullo
We first used Marilyn's expertise when selling our home 10 years ago.... In the middle of winter after we moved out of state. She sold our house in 3 months and made all contract requirements /signatures very easy. After returning to Colorado two years ago, there was absolutely no question deciding which real estate agent would best meet our needs - Marilyn Dana. As expected, she went above and beyond to make sure that the county, neighborhood and house were exactly what we were looking for! If you want your housing needs done right the first time and want to rest assured you are getting total professionalism then you must contact Marilyn Dana.
P.S... Marilyn is a totally kick ass agent!!
Marianne and Monte Jones
MORE TESTIMONIALS...

Marilyn has helped us sell two homes over the years and both times our house sold in less than one week. Marilyn's energy, knowledge of the market and innate sense of how to best show a house speaks to her incredible dedication and her expertise. We always felt throughout the entire process that Marilyn was taking good care of us. We were in competent, capable hands.
Elyana and Michael McCeney
John and I have had some time to reflect on our recent sale of 4G in the 1200 Vine condominium building in Denver. You did a wonderful job as our Real Estate Agent and we sold for a good price and closed within a month of listing. That must be a record in today's market and we appreciate all your efforts, from photography to brochures. Thanks for Brooke, Linda, and all the tradesmen you gave us to prepare our condo for listing. It seems the market for housing remains challenging - everywhere - but you knew just what we needed to do and aggressively convinced us to move quickly. Linda ran all over Denver to collect light fixtures and staged our space with just enough enhancements. As a retired Real Estate Broker myself, I especially appreciated your capable IT skills - we could contact you any time and get an instant response. You knew the market well and what it takes for a buyer to secure a loan. And you understood all the special hurdles of a condo building. You kept us updated with showing feedback and worked well behind the scenes with other brokers. You have put together a complete team and that's not an easy job. Anyone hoping to sell or buy property in the Denver area would be very lucky indeed to have your attention. Our hats are off to you. Thank you again,
Deanna and John Warren
Marilyn's performance was above and beyond what we expected and made the entire process incredibly easy and comfortable. That alone was invaluable for first time buyers. She was sensitive to our needs and took the time to understand what we were looking for. After the first week of contact with Marilyn, my wife Nadia and I felt that she was looking out for our best interests and developed a relationship with us so we trusted her professional advice. Her patience and perseverance in ensuring we were informed while working at our own pace could not have been more appreciated on our end. We have heard horror stories from some of our friends about how their realtors treated them and we were incredibly fortunate to have someone like Marilyn in our corner throughout the process. She has become the benchmark that we measure everyone else against and no one from any other company or industry has even come close.
Jon and Nadia Hayford
We could not have been more pleased with our home-buying experience with Marilyn Dana of Coldwell Banker Devonshire. She is the consummate professional and truly cares about her clients. When we first met with Marilyn, we were embarking on our 3rd move in 5 years and purchasing our 4th home together as a married couple of 7 years. We previously had very positive experiences with our past realtors but Marilyn was indeed a notch above them all. She exceeded our expectations in every way- from her wealth of knowledge regarding the various neighborhoods and schools, time spent previewing homes, negotiating the purchase price, accessibility, organization and follow through- to name just a few! In the end we found our dream home and could not be happier thanks to Marilyn and her team.
Kim and Justin Malvick
TESTIMONIALS CONTINUED...

Even a control freak can let go of control over something as significant as selling or buying a house with Marilyn in their corner because she takes care of everything. She is extremely knowledgeable and the ultimate professional. She gets things done quickly and correctly the first time and follows up on issues immediately. She knows how to deal with every issue a buyer or seller may encounter from buying and/or selling a very old home to building a new one, and who to call to fix the issues. The amount of time and stress she has saved us in selling and buying 4 different homes is immeasurable.
No question is too small or insignificant for Marilyn to take seriously. My husband and I joke that if Marilyn does not return an e-mail with an answer to your question or concern, or a plan to deal with it within 6 minutes, she must be out of the country. Although, I know she is always working with numerous clients, Marilyn has a way of making you feel like you are her only client.
Obviously Marilyn has all the attributes one would look for in hiring a realtor; however, my favorite thing about her is her sense of humor. Buying and selling a house can sometimes be stressful, but Marilyn's sense of humor makes any stressful situation bearable.
Kenyonyu and Craig O'Connell
Dana is a consummate professional who understands the market, and what it will take to sell your property whether that is a modest home or an elegant estate. She knows how to accentuate the positives and mitigate the negatives, and will get the absolute best arrangement for her client in the shortest period of time. She knows what needs to be done, and will do what it takes to do come to a successful conclusion. You can trust Marilyn with what most people consider their most prized asset, their home.
David and Lisa Jones
I wanted to write and remind you of my story of how my neighbor realtor (who actually owns the same model house we did in Highlands Ranch) said it would be tough selling my house, but then you swooped in and confidently said you could sell it. And you did sell it in only 8 days for much more money than the first realtor said we would get. I brag about you every chance I get!
Mark Zeorlin
I can't tell you how wonderful your support, marketing and counsel has been. I will continue to reference you to others and if we sell the Nederland house next year, we will go through you.
Nick Sweers
BIOGRAPHY

Marilyn has spent the past 30 years as a top producing sales professional. She is known for meeting the needs of each customer, a high level of customer service, prompt attention to details and thorough product knowledge.
A successful and proven salesperson, Marilyn is also passionate about residential real estate. Marilyn's character is exemplified by her enthusiasm and compassion - both qualities that make selling your home and finding a new one less stressful and more satisfying. Marilyn takes a personal interest in walking her clients through the sales process - an emotional experience for most people. Watching them fall in love with their new homes is the greatest gratification of all.
In the past 15+ years, Marilyn has consistently been in the top 10 real estate agents for Coldwell Banker receiving various awards including the International President's Elite. Marilyn has been named top 1% Coldwell Banker nationally and 5 Star Real Estate agent by 5280 magazine.
Marilyn and her husband Dick live in Crestmoor and also spend time at their log cabin in the mountains near Salida, Colorado. Twenty-five years in the Denver area along with strong sales skills will assure you that your home will be sold quickly, at the appropriate price, and will help you find the next home of your dreams!
Serving All Your Real Estate Needs

Knowledge of Product and Market
Strong Negotiating Skills
Timeliness
Attention to Detail
Dedication to Customer Satisfaction
Follow-through Skills
Communities Served
Belcaro, Bonnie Brae, Castle Pines North, Castle Pines Village, Cherry Creek, Cherry Hills, Congress Park, Country Club, Governor's Ranch, Greenwood Village, Hilltop, Lo Do, Observatory/University Park, Park Hill, Polo Grounds, Washington Park