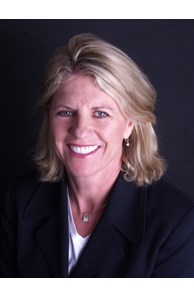 Associate Broker
Email

audi.lundy@coloradohomes.com

Phone
Team
Office
Connect with Audi
Designations
Luxury Property Specialist (Luxury Specialist), Smart Home Certified
Languages other than English
Norwegian
More about Audi Lundy
Profile

I am originally from Norway and came to the U.S. in 1979 to get my Master's Degree at the University of Colorado, and compete for CU's varsity ski team. Unfortunately that year the NCAA changed their eligibility rules, with the result that I couldn't join the ski team. I certainly wasn't ready to just give up and go home, so I joined the Women's U.S. Professional Ski Tour instead. For the next three years I traveled throughout North America competing as a professional, while also studying for my Master's Degree, which I received from CU in 1983. The U.S. Pro Ski Tour was still quite new, so in addition to competing, all the racers were required to participate in the Tour's promotional events as well. Those three years on the Tour gave me the opportunity to see many different parts of the U.S. and learn just how critical marketing and promotion can be. It also gave me a first-hand appreciation of how important personal relationships are in any business.
After leaving the Tour in 1983, I was offered a job as the Head Ski Coach at Lake Eldora. I put my Pro Tour experience to work and coached with intent. A year later I became the Head Coach at Loveland Ski Area and the following year was promoted to Program Director. One of the responsibilities of the Program Director was organizing and running the largest competitive ski race in North America. This included single-handedly organizing 750 volunteers on top of all the responsibilities of running the actual race. Additionally it was and is my belief that the Ladies Day I started at Loveland was the first of its kind, with ski areas across the country successfully replicating the concept to this day. I continued to work in the ski industry until 1999, by which time my two sons were in middle school and I decided to become a Realtor. One of the main reasons I chose to become a Realtor was because by that time, due to our growing family, I had already worked with multiple agents through the purchase and sale of four homes. Each time I found myself wondering if I couldn't have done it better, and each time I decided I could. Finally in 2000 I decided to give it a shot and began working with Coldwell Banker.
Since then I have helped my clients to buy and sell over 200 homes and have won many different sales and marketing awards, including the Coldwell Banker International Diamond Award, which I received in 2010. I have also been named a 5280 Magazine 5 Star Agent every year since 2011. I believe whole-heartedly that real estate is a relationship business and my focus on customer service is the reason I have had many repeat clients. My network is not limited to my clients but has been built and maintained in my 35 years living in Denver.
Denver has been very good to me these past 35 years and I have had the occasion to meet many wonderful people that I'm proud to call my friends and associates. These networks have been an important part of my success and will be put to service for you!
Business Philosophy

My name is Audi Lundy and I have been working as a full time Realtor since 2000. In that time I've helped hundreds of clients with diverse real estate needs in the purchase or sale of their home or property. I am a darn good agent and here's why:
I am first and foremost a listener that takes what you say to heart. When we first meet, and in subsequent meetings, I listen carefully to your expressed needs, desires and concerns. I am constantly tailoring my efforts to fit your needs based on these conversations. I work hard to understand the ways your move is uniquely important to your family, and the circumstances that are prompting the sale. Relocating, downsizing or the need for more space are just some of the many reasons people have for moving, and each comes with its own obstacles and difficulties. I am aware of the customary difficulties for each of these situations, but also work to understand your family's unique challenges and address them.
Secondly, I am an honest person who works hard to earn your trust. I do not take the sale of one of your largest and most precious assets lightly. Choosing the wrong agent often turns out to be not only an unpleasant (if not miserable) real estate experience, but more importantly a poor economic decision as well. I pride myself on my negotiating skills because in real estate they aren't a luxury, they're a necessity. I use these skills, as well as my aggressive marketing of listings to get top dollar for your home. When working with buyers, I utilize my extensive network of agents and technology, to stay on top of homes coming on the market, to get you the home that suits your needs and desires.
Lastly, when hiring me, you're not just hiring me, you're hiring my team as well. We are all here to work for you and serve you. These professionals have different areas of expertise—office staff, photographers, stagers, lenders, contractors, etc—but are all highly capable and trustworthy, and most have worked with me for years.
When you start to think about moving, please call me. We'll discuss your situation and see if we would be a good fit.
Serving All Your Real Estate Needs

Customer Service, Honesty, Integrity, Commitment,
Dedication & Competitive!
Specialize in Golden, Lakewood, Wheatridge,
Genesee, Evergreen, Willow Springs, Ken-caryl &
Denver.
100 % dedication to my clients needs when they
need me & up to date marketing technology!
Coldwell Banker Mortgage Services - Guardian Title
Home Warranty- Home Inspection- Concierge Program
Coldwell Banker is #1 in Relocation Services
Communities Served
Arapahoe Ridge, Arvada West, Aspen Creek, Aspen Park, Bailey, Bear Valley, Bonnie Brae, Bonvue, Bow Mar, Broadway Heights, Buffalo Creek, Canterberry Crossing, Cherry Creek, Cherry Hills, Cloverdale, Columbine, Congress Park, Conifer, Elizabeth, Evergreen, Founders Village, Foxridge, Franktown, Friendly Hills, Genesee, Governor's Ranch, Grant Ranch, Green Gables, Green Mountain, Greenmountain Village, Greenwood Village, Heritage West, Highlands, Highlands Ranch, Lakewood, Lone Tree, Meadows, Morrison, Mt. Carbon, Old Town Arvada, Palmino Park, Park Hill, Parker, Pine, Pine Junction, Ralston Estates, Saddlerock, Smoky Hill, Stroh Ranch, Thornton, Villa West, Washington Park, Westburough, White Fence Farm