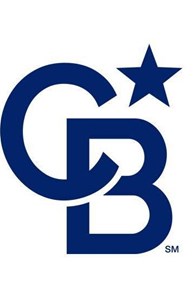 Email

john.huhn@cbmoves.com

Phone
Office
Connect with the Team
Awards

International Diamond Society Team
More about the Team
John Huhn is a licensed real estate broker in CT & RI with over 14 years of experience in real estate sales and finance. John's vast knowledge and understanding of the real estate industry fuels his unique approach to real estate consulting, which consists of providing his clients with a comprehensive evaluation and a detailed analysis of their real estate plans and capabilities. This valuable service allows John to outline precise strategies with realistic options for his clients so their real estate dreams can be realized whether they are selling, buying, or financing a home.
John has lived and worked in the Eastern Connecticut region since 1997. His knowledge of the local communities and surrounding areas, when combined with his hard work ethic, has allowed John to build a solid reputation and a successful business serving his client base. John understands how stressful real estate transactions can be, and he goes out of his way to ensure his clients are fully informed at every step of the process to relieve this stress.
John is committed to building an elite real estate practice by providing his clients with superior services that encompass the highest level of honesty, integrity, accountability, and professionalism. Skilled in the negotiation process of buying and selling your home, John has the ability to provide professional assistance in all real estate matters. He knows that servicing his clients is the only priority that matters, and he makes himself available 24 hours a day, 7 days a week, to accommodate their needs.
John's specific areas of expertise include new construction, condos, short-sales, foreclosures and traditional residential property transactions. At a time when dependable and knowledgeable real estate representation by competent professionals has sadly become the exception to the rule, John continues to offer what clients expect: exceptional service and peace of mind, without exception.

In his time away from the market, John focuses on his other passion; his family. Married to his high-school sweetheart and blessed with three wonderful children, John is committed to helping his family and yours reach their goals and aspirations. John donates a portion of his "off" time to Habitat for Humanity and other local volunteer building initiatives. John is a life-long sportsman and tenacious competitor who enjoys playing in local hockey leagues, golf, boating, as well as motorsports, and tennis.

If you are in need of a real estate professional, or just need some industry advice, contact John Huhn to achieve the results you expect.