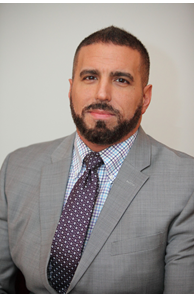 Sales Associate
Email

anthony.fabrizio@cbmoves.com

Phone
Office
More about Anthony Fabrizio
Born and raised in Fairfield County to an architect and interior designer, the foundation for selling and buying homes was bestowed upon me at a young age. I've had the privilege of being on job sites daily with my father and watching a parcel of land being dug for foundation, all the way to the completion of a new custom construction, including picking the finishes and interior design. Being exposed to the entire process set the groundwork and helped me develop an immense passion for real estate. Most importantly, it taught the value of commitment, hard work and an entrepreneurial spirit.
I currently reside in Trumbull, CT and I am the proud father to my daughter, Sofia, whom I consider to be the greatest achievement in my life. Being a father has been a lifelong learning experience and has also helped me understand the needs of a variety of clients, especially families. Whether it's the importance of education in an area, the need for space, first time home buyer jitters, or relocating from another state, I enjoy using my knowledge and experience daily to help my clients make successful life-changing decisions.
Over a 22 year career in sales and marketing, both as an individual sales executive and as a director of high performing sales teams, I've spent over fifteen in real estate, mortgage lending, interior design and property rehabilitation. My unique background allows me to add additional value to my clients, providing them insight to all phases of the home buying process.
It is both that expertise and the dedication to my clients that have helped me achieve professional success. Whether it's a client, contractor, banker or broker, with my focus on bringing people together and working hard each day, it's evident to all that I love what I do.