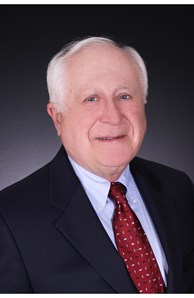 Sales Associate
Email

ken.camarro@coldwellbankermoves.com

Phone
Office
Connect with Ken
Designations
Multi-Million Dollar Club (Multi-Million $ Club)
More about Ken Camarro
Ken Camarro
REALTOR®, BS, MBA
Your Real Estate MVP
Fairfield Office
1508 Post RD Fairfield, CT 06824
Mobile: 203-258-7782
Email: ken.camarro@cbmoves.com
Website www.ken-camarro.com
Annual Million-Dollar Producer

About Ken Camarro

Ken is a very successful buyer and seller agent who ran his own marketing consulting business for 20 years and worked previously in 5 multi-national corporations where he was expert in product marketing and new product development. He relies on this and his experience building four new homes to help every client find the best deal if they are buying and top dollar if they are selling.
In each case he helps buyers to understand the inventory and find the right house and sellers to understand the competition and market conditions. He will tell you there are no shortcuts, that you have to go step-by-step, and for buyers that each house you look will help sell the one you buy. His customers say: "We found it, let's go back to the office and put in an offer" and for sellers: "OK, let's accept that price and put that deal together."
Ken will explain each step of the process and assure that everyone involved does their job to bring about a successful closing.
Business Philosophy
Buying of selling a house are household events that occur infrequently but have a significant impact on a family's quality of life and satisfaction. You need an expert that will help steer you through the process and watch out for your needs each step of the way.
Experience and Skills
Ken Camarro has 17+ years of experience working with every type of buyer and seller and each type of property
He has completed over 160 transactions
He has handled new construction, single-family, condo, multi-family, land, short sales and foreclosures
He serves lower Fairfield County from Stamford to West Haven on the shore and North to Newtown, Shelton and Orange
He is a senior downsizer and long-term senior-occupied home listing specialist
Ken offers these Buyer-Agent Skills:
Help you determine your buying power and Transform your goals into finding great candidate houses
Highlight the strengths and shortcomings of each house
Describe the advantages of each town and neighborhood
Estimate the property value and recommend an offer price range
Assemble down payment, mortgage, inspection, closing terms and cover letter
Reach a meeting of the minds between buyer and the seller
Negotiate the inspection requests and terms
Help direct the inspector, lawyers, other agent and mortgage broker
Turn over the keys at the closing
Ken offers these Listing-Agent Skills:
Discuss sellers' goals and timing – where are you going?
Inspect the property and collect documentation and maps
Prepare a market analysis and likely selling price-range
Define goals and obtain a listing contract
Recommend home improvements and offer guidance on preparing the house for sale
Take photos, list the property on the statewide MLS, and manage showings
Setup distribution across the major Internet Portals – Zillow, REALTOR, NYT, WSJ and more …
Set up social-media promotions on Facebook, Instagram, Boost, AdWerx and more…
Receive offers and negotiate – advise seller on the most effective way to respond
Negotiate inspection requests and finalize sale contract
Assist with the closing – moving day, buyer walk-through, closing-meeting scheduling
Education and Training
Fairfield Prep 1958, Fairfield University, BS, 1962, NYU Stern School of Business, MBA, 1968
40-Hour Floyd Wickman Listing and Selling Skills 2003
40-Hour Leader's Edge Contemporary Real Estate Practice 2018
Bi-annual 12-hour State of Connecticut License Renewal Certification Training
Check Out These Buyer and Seller Reviews (From Zillow)
See: https://www.zillow.com/profile/kencamarro
• Ken managed a very difficult transaction for us. We sought to upgrade and first get a buyer and contract on our existing home and then convince a seller to accept our offer on a new home. His knowledge of the nuances of the transaction process, his network of contractors and advisors, and his willingness to connect us with them, and most of all his tenacious advocacy for his clients make Ken a great asset to a buyer. My wife and I give Ken our highest recommendation.
• Ken is THE BEST! Incredibly professional, easy to talk to, knows the areas he's working in inside and out, and more. He is fair and thoughtful and works extremely hard. We were first-time-home-buyers in a new area and are so happy in our new home and we couldn't have done it without Ken's expertise. Absolutely stellar agent!

• Ken Camarro is an excellent Agent. I had a contract to sell on my house and had to find, buy, and close on a new construction purchase on a tight schedule. He is very knowledgeable, resourceful and patient. He takes his time to make sure his clients understand the necessary steps to accomplish their goal, whether it's buying or selling a home. I will highly recommend Ken as an agent. I plan to stay in touch with him for future assistance.
• Ken was an incredible pro from Day One. We moved away from our home while it was on the market and Ken looked after the property as if it was his own. He did a tremendous job of directing us through the process all the way through to sale. A great agent. It felt like having a family member on our side.
• Very detail oriented salesman – knows the local market – keeps in constant contact. Covers all of the bases, thinks ahead, his 17 years of experience shows. Would use him again and tell my friends about his great handling. Good luck Ken, you earned it!
• Ken has an exceptional knowledge in real estate marketing and also deep insight in house construction. He brings these skills on the table and help his clients get the best possible deal on a house under any market condition. My wife and I were very privileged with the help Ken provided in buying a large multifamily at an unbelievable discount in 2010.
• We purchased a new construction home that required working with the builder/seller to complete finishing touches including counter tops, light fixtures, faucets, and the exterior of the property. Ken was attentive, responsive, informative, and extremely helpful throughout the entire process. This was our first home purchase together and Ken helped us navigate through the 5-month process. Ken was very knowledgeable about the Fairfield/Trumbull area as well as some of details often overlooked by many agents including the construction of the home.
Ken was prompt and specific in his responses via phone and e-mail. While he is working with many clients, we never felt rushed or pressured. From our first meeting, Ken stressed the importance of understanding our priorities and the market.
We highly recommend Ken to work with you in one of the most important processes of your life, whether it's buying or selling your home.
Real Estate Experience
William Raveis Real Estate -- 2002-2003
Century 21 Home Services Richter Real Estate 2003-2012
Joined Coldwell Banker Sept. 25, 2012 to the Present (Coldwell Banker acquired Century 21 Office and Agents)
Professional Associations
Greater Fairfield Board of Realtors
Connecticut Realtors Association
National Association of Realtors
Awards And Advocacy
Annual Multi-million Producer
Frequent contributor to area newspapers covering real estate, planning and zoning, and political leadership issues
Fairfield Operation Hope Annual Tag Sale Volunteer -- Electronics
References
I can provide you with references from each type of buyer and seller.
Last Revision Date May 8, 2019