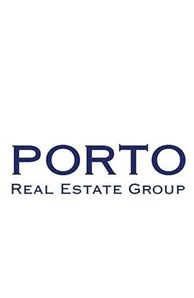 Email

portoregroup@gmail.com

Phone
Office
Connect with the Team
Awards

International Diamond Society Team
More about the Team
JIM PORTO
Has over 30 years of experience representing sellers and buyers. Known for his creative results oriented marketing plans; he has consistently been one of the top Realtors in Connecticut. He is a past president of the New Haven Association of Realtors (2006), and Realtor of the year (2009). In addition he is sought after by organizations and media to offer his expertise.

LUKE PORTO
With more than ten years of real estate experience including representing buyers and sellers in Manhattan Luke has a keen understanding of all things related to the real estate profession. From sales to rentals to marketing to customer service, this translates to a direct benefit for all of his clientele. He has an innate affiliation toward working one-on-one with people to meet and exceed their expectations by making the purchase or sale of your home an enjoyable and efficient experience.

CHRISTY LINDSAY
Christy Lindsay is passionate about the needs and goals of her clients and specializes in bringing peace of mind to her clients when buying or selling a home. A product of Milford's fine community, she and spent her first 25 years as a Milford resident before moving to Orange. Her zeal for real estate began in the early 2000's when she began investing in "fixer uppers" and turned out beautifully renovated homes. After taking time off to start a family, she sprung back into action joining The Porto Group in 2014. Her excellent communication skills, the ability to connect those around her and her superior knowledge of the real estate market has helped her build a solid foundation of loyal clients.

HENRY HEALEY
With a sales career spanning 30 years, including ownership of Healey Ford, Henry has a unique understanding of sales and the importance of customer service and how it relates to customer loyalty. Having raised four children in Milford, while embracing family friendships made through community involvement, coaching and serving on local city boards, he's learned to appreciate people's needs while helping to find the right solutions. Henry's charisma is a great fit for real estate and the Porto Team.

DANETTE CONTARAS
Danette has been involved in the Real Estate since 1986 and a certified licensed appraiser since 1992. Having lived in Milford for most of her life she certainly has intimate knowledge of the town. Danette is an active member of the Elks Club since 2001. In addition with her appraisal background her knowledge extends throughout New Haven and Fairfield Counties. Feel free to reach out to her for expert representation.

ROBIN HELBURN
After a successful career in the legal industry as a technical consultant managing a portfolio of clients, Robin decided to follow her true passion and enter into real estate. She started with the Higgins Group and immediately became her team's top producer. Her detail oriented organizational skills and work ethic led to many client referrals. She decided to join the Porto Group to provide her clients with the highest level of customer service in the industry. Whether buying or selling, she has the skills to get the job done. Robin lives in Milford and serves both Fairfield and New Haven Counties.