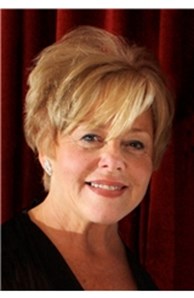 Sales Associate
Email

Barbara.Lehrer@Coldwellbankermoves.com

Phone
Office
Connect with Barbara
Awards

International President's Circle
Designations
Accredited Buyer Representative (ABR), Certified Negotiation Specialist (CNS), Certified Residential Specialist (CRS), Senior Sales and Marketing Executive (S. Sales/Market. Ex.)
More about Barbara Lehrer
Business Philosophy
To meet and help people complete their real estate transactions with exceptional guidance and caring. To gain the trust of my clients' while giving outstanding service. To use cutting edge technology in order to promote the best networking and marketing for the buyers and sellers of homes in my community. I am a consultant to the homeowner I represent, using my training and expertise to make all my transactions successful.
ANNUAL SALES OF OVER $25 MILLION
Education and Training
Business Degree, Human Resources Management, 1975
Real Estate License Since 1985
Certified Residential Specialist, (CRS), 1997
Buyer Broker Certification 2001
Certified New Homes Specialist
Certified Senior Consultant
Certified Negotiation Specialist
Awards and Designations
CT MAGAZINE 5 STAR AWARD
Coldwell Banker International President's Circle 2006, 2007, 2012, 2013, 2014, 2015, 2016, 2017
Coldwell Banker International Diamond Society Award 2005, 2008, 2010, 2011
Coldwell Banker International Sterling Society 2009
Featured Listing on the NBC Today Show January 2009
Recipient of the 2008 National Realtor.com Award for Excellence in Marketing
Top Selling Agent 2006, 2007, 2008 - Orange Office
Consistent Top Producer Award since 1990
Fairfield County System I Platinum Award for Outstanding Production
Areas of Expertise
Orange, Bethany, Woodbridge, Milford, West Haven, Westville, Hamden, Branford, Prospect, Cheshire
Residential Re-Sale
Multi Family Sales
1st Time Home Buyers
VA, FHA. CHFA specialist
New Construction
Condominium Subdivisions; Williamsburg Chase (Orange). Great Oak Ride (Seymour)
Relocation
Luxury Properties
Investments
Amity School System
Concierge Service
Community Involvement
I love the diversity of Orange, CT and I participate in many of its activities from the Orange Agricultural Fair and Firemen's Carnival, to the Senior Pasta Night and Congregational Church Strawberry Festival. Our town offers many children's programs including day cares, swim team and summer activities. I believe this town serves as a model community to all of New Haven County. I am proud of the Amity School System, and as a local alumni myself, my networking is endless. I look forward to the opportunity to introduce our neighborhood to prospective new homebuyers, or to help existing neighbors selling their properties.
Communities I Serve

Orange, Bethany, Woodbridge, Milford, West Haven, Westville, Hamden, Branford, Prospect, Cheshire
Testimonials
430 NORTHWOOD DRIVE, ORANGE, CT 06477
I am writing to you today to tell you that I am elated with the recent sale of my home at 430 Northwood Drive in Orange, which was both listed by your office and sold to a buyer procured by your office. In particular I want to tell you that my listing agent, Barbara Lehrer, was outstanding and went above and beyond what I expected from a Real Estate Professional. Our home sold at 98% of the listing price in only 6 days, but that is only part of the story.
As the head of mortgage lending for a community bank, and with 40 years in the banking business, I have been exposed to many top agents over the years, but Barbara is clearly in a class by herself. From our first meeting, we immediately knew that we made the right decision picking Barbara. Right through the closing she took care of everything and made the process much less stressful for me and my wife. Her tremendous knowledge, experience and analysis of the Orange market made me very comfortable when she suggested the listing price for my home. She knew we wanted to sell our home quickly, as our new home in Virginia was ready for occupancy, while at the same time we did not want to give the house away. She brought all the critical data to our meeting and we were quickly convinced that she picked the right price point to market our home. However, that was just the beginning of the journey.
She analyzed our home inside and out and made recommendations on how to stage our home for the listing photographs. She has one of the best professional home photographers I have ever encountered as part of her team, and she told us that our home would sell more quickly if we had high quality photos. She explained that internet exposure was the key to a quick sale, and that high-quality photos were a must. While I knew that people heavily use the internet to shop, having not sold a home in over 20 years, Barbara taught us there is a huge difference between an agent taking pictures on an iPhone and using professional photographer.
When we saw the listing photos that Barbara selected we were stunned by how beautiful and appealing it made our home look. With a twinkle in her eye Barbara predicted that our home would not be on the market more than a week, and she was spot on.
We met in Barbara's home six days after the listing went live, to select the best offer. Barbara's tremendous knowledge, expertise and counsel helped us to come to a decision, as we had more than one offer. Together we selected a bid from a well-qualified buyer, who had been preapproved by a reputable lender, and was making a large down payment. Barbara also pointed out that the buyer was putting down a substantial deposit to show they were serious, and she predicted smooth sailing with this buyer, who was represented by another agent in your office.
When we asked Barbara about hiring a mover, Barbara recommended Anthony Aguilera Movers, and I can tell you that we were 100% satisfied with our move. We have heard horror stories from our friends about bait and switch pricing and damaged furniture, and we had zero problems with our move. Once again, Barbara's expertise and knowledge came shining through with her recommendations.
However, I have saved my biggest compliment for last. Having lived in our home for over 21 years, we had accumulated lots of things that would not fit in our "down sized" retirement home. While we toiled diligently to clear everything out of the house, moving day was fast approaching and we did not think we would make it. The stress levels were very high between me and my wife, but once again Barbara came to the rescue, and she told us not to worry because her "team" would get us over the finish line. She connected us with an outstanding individual who we hired to empty out our basement and garage after the moving van left, and an excellent cleaning service who we hired to clean our home from top to bottom, and made our house sparkle. I do not know of any real estate agent that provides the kind of service that Barbara provided to us. Without her "team", I can state unequivocally that we would never have been able to make our moving date, she quite literally saved the day. It was only because we trusted Barbara completely to have our home cleaned out and ready for the closing, that we were able to get in the car and drive to our new home in Virginia. We knew that when Barbara makes a promise, she keeps it.
In closing, I would highly recommend your office and specifically Barbara Lehrer to anyone who wants to be in the best hands in the industry. While I knew her by reputation before we selected her, she exceeded my expectations, and my standards are very high. It is rare today to find someone as passionate about customer service as Barbara and who delivers all her promises. While a sale in 6 days at 98% of the listing price is impressive, it was all the extras that she provided that made our sale possible. Many of our neighbors asked how we were able to sell our house so quickly and so close to the asking price, and our answer is always hire the best agent in the business – Barbara Lehrer of Coldwell Banker.
Cordially, Thomas E. Hylinski
"In early March, 2013 my husband and I decided to place our home on the market. I was told Barbara Lehrer was a go-getter - someone dependable, reliable and very knowledgeable in the real estate industry – she would 'get it done'. And wow she has!!! She is also one of the most efficient, organized and experienced. Before my husband and I even signed a contract with Barbara she invested hours of her time by getting professional pictures of our home to market online. Once the contract was signed, Barbara informed us that Open House would be scheduled for the upcoming weekend!! Within 3 days of signing a contract we had four offers for our home. Barbara then switched gears effortlessly and began the process of searching for our new home. As we were enjoying this process, Barbara was the 'one in charge' asking the questions that are most important to buyers who are too caught up in the 'looking' they forget the questions that may 'haunt' you later. She worked tirelessly on our behalf making sure all the fine details were exactly what we wanted, and I am happy to say we are in the home that is perfect for us. Not only does Barbara put her heart and soul in her work every day, she has a very large family that she attends to with love and kindness, is involved with her community, hosts well-known parties, does charity work and is a loyal friend. She not only works for Coldwell Bankers she is a representative of Coldwell Bankers in the finest sense of the word. If you are in the market to sell or purchase a home, I would recommend Barbara Lehrer without hesitation. You would find yourself as fortunate as we have by finding Barbara, who has not only become an enormous source of knowledge and information she has also become a great friend. ~Lynne LaRockTestimonials
"My husband and I recently worked with Barbara in selling our home in Orange.She is the consummate professional. Barbara handled every detail and made a stressful process much more bearable. Barbara always had our best interests at heart and we would recommend her without hesitation." ~ Susan Leahy

"Barbara is an amazing Agent. She helped us every step of the way and made buying and selling as easy for us as possible. She went out of her way to assist us. Her knowledge and expertise is priceless. Barbara was available whenever we needed her. We have never dealt with an agent so dedicated before. Our home sold on the first day and she found exactly what we were looking for to buy. We recommend Barbara to everyone." ~ Gino & Jennifer Alfaro

"My husband and I were very fortunate in working with Barbara in buying our first home. We can and will recommend her services to everyone we know that is interested in purchasing/selling a home. Her expertise in real estate shows, and she will do everything she can to find the perfect home for your family. We are so happy! "~ Justine

"I would like to take the opportunity to express my gratitude and praise for Barbara Lehrer for the sale of my property. Besides being very professional, Barbara was a warm and wonderful." ~R. Manger-Tilney

"Barbara is very knowledgeable and helpful and has lots of experience. She was very patient when answering questions about the process, and didn't let anyone take advantage of us." ~Dawn Emmerich '
"Barbara was very responsive and knowledgeable in her work as our buyer's agent. She was available around the clock to help us find our home on a tight timeline with very specific location and floor plan requirements, and she worked to negotiate on our behalf." ~Ali
"Barbara was excellent!! I had used a different agent from a different agency the year before and it was awful. When Barbara and her daughter Jamie came to meet me, the night of the same day I called, I knew they were going to get it done! It took less than a week to sell my house! If anything needed to be done she knew what to do and who to call. I would recommend her to everyone!!" ~Kathy Purcell
"Barbara Lehrer is a committed real estate professional who was able to provide us with a rewarding experience in both the selling of our house, and finding us our new home. She was always reliable, and worked quickly and efficiently in promoting our house which led to several offers at our requested sale price. She remained positive throughout our search for a new home, no matter what pitfalls we faced. Most of all, we created a personal relationship that will continue for many years to come! " ~Mary & Paul Ballas
"Barbara Lehrer was the listing agent for the sale of my home in Orange and for the purchase of my home in Milford. Barbara never stops working. It was amazing. I could call her just about any time, day or night, and she was immediately responsive. When she was showing me prospective houses, which was often over the course of four months, I always felt I was her only client. I didn't make the process easy for her, I came to realize I was quite picky, but she never stopped working for me and ultimately found me a beautiful home in Milford. As for the sale of my home in Orange, that, too, was not easy as the home was on the CL&P easement and had two rusty poles in the backyard. But, again, Barbara was great. She immediately had an open house and showed the house often and followed up with prospective buyers. I truly felt I had the best agent for the job and the home sold in less than four months due to Barbara's hard work. Barbara is the only agent I will consider when the need arises. Thank you Barb." ~Teri Shea
Barbara impressed me with her comprehensive knowledge and expertise in the home buying and selling field. She was able to give me excellent help and advice in all aspects of selling my home in Orange despite many challenges and a difficult market. I was amazed at the large number of different experts and specialists that Barbara was able to quickly contact and enlist in the many projects that had to be completed to get my home ready for sale. All her contacts and specialists were highly qualified, efficient, dedicated and friendly. Everyone on her team was a pleasure to work with. Thank you and your team for all your hard work and patience in helping me to successfully sell my home. ~ Doug Doerr
I truly appreciate all the effort you and your team expended marketing the property. You provided sound advice based upon your extensive experience in the Orange area. The final sale price was fair considering the market conditions. I enjoyed working with you. Thanks. ~Tom Castiello
When I decided to put my house I Orange on the market Barbara Lehrer arrived within a day with a buyer for whom my house was perfect, and a contract was consummated within a day. Barbara was a constant presence from contract to closing, convincing my wife and I with the force of her will to do things to benefit her buyer which we would not have dreamed we would do in our wildest imagination. Barbara knows her business and works tirelessly and tenaciously for her clients. ~Brian M. Stone
ORANGE TIMES ARTICLES
BUYING/SELLING
What the Public Should Know about Buying and Selling
It's funny but every week the mortgage industry changes some rule or qualifying stipulation that results in the 'roller coaster' affect for sellers and buyers. If a buyer has an issue, it affects their seller and if the seller cannot get a loan then it affects the person who wants to purchase their home. You cannot really blame the lending institutions. They have issues with the investors who buy their closed loans right away. They buy them in groups and the qualifications to be in the 'bundle' to sell is strict so that there can be no problems later on.
So, the buying power is controlled from up above, but the loan officers are only as good as the products they can offer. I take that back, there is so much to being a good loan officer. It is like a good real estate agent, you have to watch your client's back and steer them daily on the process until it is completed. Hiccups are not allowed, and if you do not have your complete scenario in order from the start, you may be doomed for failure and embarrassment. So, we all have a lot of respect for the good loan officers. The realtors rely on this part of the process and insist that it is the very first step in the long ladder of purchasing a property. The loan officer helps the buyer strategize as to what their plan is, counseling them on the possible questions and inquiries that will arise as we move forward.

For example, a realtor will ask the client at an open house if they would like more information on purchasing a property. At this point, the agent invites the buyer to expose their family scenario, job information and savings availability. This information seems so personal and almost invasive, and yet, without it, that same buyer could be disappointed when he only qualifies for $50,000 less than he has been looking at. There are many questions that are pertinent to the ability to borrow; i.e., how long have you been at your job, any discrepancies on your credit report from time past, the cost of the taxes and insurances on the property you want to buy.
Set realistic expectations, you know your own lifestyle, so don't borrow more than you can really afford, even if the bank says you can! If you are selling to buy, you first need to find out how much your home is worth. The realtor assists you in seeing the most recent comparables in your area. Now that you know your equity left and couple it with savings you are comfortable with using, then you get qualified again for the next purchase. In other words, everyone must have a Pre-approval letter to write an offer on a home. Whether a first time home buyer without funds at all, (which by the way, can be done!), OR designing a new construction where you need to float the loan and the rate, your counseling with financing is first! I would not even advise potential clients to go to see properties until they know their bottom line.

Lately, the condominium market is also very complicated because any assessments, too many renters or condo fees in arrears may jeopardize you purchasing in that development. Condominiums have "reserves" and sometimes if they are not enough, and your down payment is low, then the lenders can refuse to let a buyer purchase there. The list goes on and on. Listen to your realtor, get a good lender and do what you are told, the rates are so good and the prices are hot. Spring market is the best time to buy because there will be a lot of new inventory in a couple of weeks. Oh, by the way, the new inventory will have to be priced according to recent comparable sales…. That is a good thing for the buyer!
HOW'S THE MARKET?
How's the Real Estate Market?
Everyone thinks the Real Estate market is slow at this time of year. It's funny, because the moving companies are having trouble finding availabilities for my clients and the buyers moving are praying to move in between snow storms! No matter what time of the year, the action on the internet is driven by all types of buyers. Investors are taking advantage of the low interest rates and some buyers are searching for homes that are vacant or a short sale situation, dabbling and considering their alternatives. This is the time of year when many people are inside and taking the time after the holidays to review their living situations and set up a plan.
I advise the average "looker" to keep tabs on the Sold prices, in this manner they can really get a feel for the price point they will be spending. Make sure that your papers are in order, and your bills are paid on time. The lenders are scrutinizing each piece of paper you hand in, and their list of qualifications is endless. If you are overdue on a bill, or take out too much credit, then, even if you pay your bills on time, the lender will qualify you for less, as you may appear to be a high risk at the present time. Setting up your tax return information, and checking your credit report for anything unusual will alleviate a potential escalating of your rate or the amount of down payment you need to put down when borrowing. Many clients would like to use the equity in their home to buy property, which is a great idea. The appraisal on your current property may not be the same value that you think it is! Speak with a lender early on, do not wait until you find a property and rush to get preapproved.
Now, in case you are considering going on the market in the Spring, let's talk about that. You and everyone else thinks that March and April are the best time to market your home. That means that all of a sudden there will be about thirty new homes to compete with yours at the same time. Supply and Demand, and you have heard this from me before, means that a lot of supply means less demand, therefore, lower prices.

Take the time to freshen up your home inside while the weather keeps you in , clean and declutter, and pick the right proper, appraisal value to ask and do it.. Do not wait! Market your property in any month of the year, if you are ready to move, but do it right. Use proper statistics and figure out a plan of where you are going. Your realtor can help you plan for a long closing, a contingency closing such as "Seller must find suitable housing" with a deadline of course, or a rental. Perhaps he or she can show you properties that you may want to write a "Hubbard" clause on right now, since it has possibly been sitting vacant and that seller is ready for an offer. In other words, no matter what time of year, the market is moving. The Spring market is complicated, there is more to pick from if you are buying, but if you are selling it means competing with the rest of the new inventory. I always advise to "get a bite" and then look at properties, in this manner you will know the funds you will have left for the new purchase.