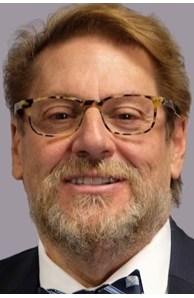 Associate Real Estate Broker
Email

john.gelati@cbrealty.com

Phone
Office
JOHN L.J. GELATI MS, MPA - BROKER - INVESTMENT and PROPERTY TAX ADVISOR
More about John Gelati
Professional Reference of John Laurent Gelati

Over my career in real estate investment and ad valorem appraisal, I have had an opportunity to inspect and value literally thousands of residential properties and commercial properties of every kind and use providing me with a broad spectrum by comparison of all real estate as part of a defined capital market. I earned a Masters of Science in Real Estate Investment Analysis from New York University and a Masters in Public Policy and Administration with a Financial Management concentration from Columbia University. I have held real estate brokers licenses in Connecticut, Rhode Island and Massachusetts and I also hold a certification by the State of Connecticut to both conduct and appeal ad valorem appraisal revaluations of municipal tax assessment.
As the Director of City Tax Assessment in Providence, Rhode Island, I established public confidence in the City's property taxation administration and contributed to the redevelopment of Providence with Tax Stabilization Treaty analysis and execution. When I was first appointed in 2000, there were literally holes in the ground in what is now beautiful Waterplace Park. I was also Appointed to The Governor's Working Tax Policy Group by Rhode Island Governor Cacieri, Tax Policy Working Group by Providence Mayor Cicilline, and Co-Chairman Urban Land Reform Advisory Group by Providence Mayor Cicilline. Also as a Assessor for the City of Newport, Rhode Island, I implemented a revaluation and archived their historical property records and maps and advised on the Aquidneck Island Consolidated Taxing District Overview Committee. As Chief Assessor of Hamden, Connecticut, I began the reorganization of the Assessor's Office and provided public meetings for concerned taxpayers. I recently conducted the Property Revaluation Projects of East Haven and Ridgefield, Connecticut.

As Proprietor Consultant/Broker of EQUUS INVESTMENT REALTY AND TAX ADVISORS, LLC , providing Real Estate Brokerage, Investment Analysis and Property Tax Advising and EQUUS PUBLIC – PRIVATE PARTNERSHIP STRATEGIES, LLC, providing Property Tax Treaty Development Analysis and Negotiations, Tax Credit and Certified Occupancy Specialist Analysis, in Connecticut and Rhode Island.

I am the Founder, Executive Director and Contributing Editor of the PROPERTY TAX FORUM – a Community Enlightenment and Property Tax Policy Analysis Forum for Equity and Reform at www.EQUUSInvestment.Realty. The multi media presentations of the PROPERTY TAX FORUM provides an explanation of the history and operational regulations of the property tax including an explanation for discussion of property tax exemption. An informative blog, answering taxpayers questions and providing contributing interviews with executive and legislative decision makers, leading to the development of an analytical basis for property tax policy reform.
ALL BROKERAGE SERVICES in Connecticut are CONDUCTED at COLDWELL BANKER REALTY – EQUUS Group -Residential and Commercial Real Estate.