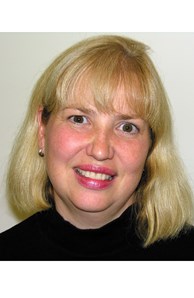 Sales Associate
Email

gabby.addison@cbrealty.com

Phone
Office
My goal is to understand the needs of my clients and utilize my skill to bring buyers and sellers together in a friendly, professional and equitable way.
More about Gabby Addison
Gabby Addison is an award-winning realtor who is results driven. Gabby brings a strong and practical financial background to each real estate transaction. She also leverages her considerable management and creative solutions to every client. She is an excellent listener, tenacious advocate, and guide. Whether you are selling a home or in search of your ideal residence, Gabby will provide integrity, intelligence, and ingenuity to get the job done.
Expertise and Experience (previous employers):
Gabby loves her adopted home State of Connecticut. Her considerable experience in sales, analysis, organization, and negotiation garnered over twenty years in trading; in addition to being a Mortgage Loan Officer and elected official on the Board of Assessment Appeals in two different Towns and her experience of selling more than 100 homes in the area together with the world-wide marketing power and win-win organization of Coldwell Banker, gives YOU a unique advantage.
Gabby Addison has an undergrad degree in economics and history from Hillsdale College, MI, a law degree from Pace University, NY and a graduate degree in economics from Columbia University, NY. She is a Connecticut REALTOR and a Member of CAR, NAR, NFCAR
Community Involvement and Hobbies:
Trustee, United Church of Christ-Southbury current, Board of Assessment Appeals-Southbury 2017-current, Commissioner-Southbury Parks and Recreation2015-current, Justice of the Peace-Southbury-current, President Gainfield Elementary PTO-2011-2012, Southbury, Chair of Clothing Drive, Rochambeau Middle School-2014-2017, Volunteer of the Year 2012 and 2015. Coach-Odyssey of the Mind2014-2016, Volunteer Coordinator Gainfield, School 2009-203, Southbury, World Language Chair, Gainfield Southbury, Ct 2010-2011, Member Southbury Women's Club 2009-current, Chair of Photo Contest 2011-2013,President, Treasurer, Chair of Donations 2006-2008, Jr. Women's Organization Fairfield, Connecticut, Director of Programs, Mill Hill School; Board of Ed Representative: The Board of Assessment Appeals, Fairfield, CT; Connecticut Challenge Participant 2008; Historian D.A.R. 2010-2011; C.A.R. Chairman Kids Helping Kids, Sunday School Teacher, First Presbyterian Church and Southport Congregational Church, Fairfield, Connecticut; Historian, Mother of Multiples-2008-2009; Treasurer, Yonkers Draudze 2005-2011; Treasurer, Trustee and Investment Committee Member ($55 million endowment), Deacon, The Fifth Avenue Presbyterian Church; Triathlete; NYC Marathon, 1999
The Extra:
Gabby has a vast network of relationships with local brokers and extensive knowledge of the real estate market. You will receive a personal comprehensive and varied marketing program tailored to the successful sale of your home or personal attention to purchase your perfect home. With Coldwell Banker's new Concierge Program, you will have the highest level of marketing, yielding your highest price!