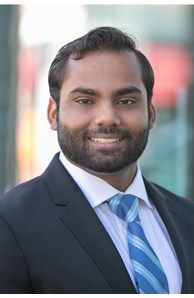 Sales Associate
Connect with Saurabh
Languages other than English
Hindi
More about Saurabh Prakash
A native of the D.C. region, Saurabh Prakash fell in love with real estate when he purchased his first home. Since then he has spent countless hours researching real estate market trends to fully understand the intricacies of executing successful transactions for his clients. His ability to ask the right questions and truly listen to your needs allows Saurabh to strategize and guide you through a seamless process. Honesty and integrity are traits which add to the experience of working with Saurabh as he will always tell you what you need to hear.
Before real estate, Saurabh spent nearly a decade establishing a successful career in personal training. He worked with clients to achieve their goals by utilizing his skills in effective communication and motivational attitude. Saurabh is also a co-founder of Exhale Training, a coworking space for wellness professionals in Arlington, Virginia.
When he is not relentlessly working on his career, Saurabh loves to ride his bike through the local bike trails, practice Muay Thai, listen to podcasts, read about current affairs, cook delicious meals with his fiance, and travel.