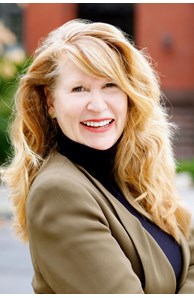 Salesperson
More about Victoria Hall
Victoria is a seasoned REALTOR® with over 16 years of experience and success selling in the local market. As a native of the Baltimore/Washington area, and a resident of Capital Hill for the past 14 years, she understands this distinctive real estate landscape from both personal and professional perspectives.

Her full-service real estate expertise spans the gamut of services and properties, from selling ultra-luxury homes to advising first-time homebuyers. She has sold and marketed historic residences to new construction and waterfront homes, from the DC area to Alexandria, Virginia.

Thanks to her exceptional knowledge and results, Victoria's business has been built entirely on the referrals of a very loyal, satisfied clientele. As a former educator, fundraiser-publicist, and marketing communications consultant, she brings a unique approach to client service which involves teaching, collaborating with, and seamlessly guiding buyers and sellers through the complex real estate process.

Victoria has always been the consummate negotiator, dating back to her days living in Atlanta where she orchestrated special events and raised substantial funds with the support of Fortune 500 companies to benefit child advocacy organizations. She continues to give her time helping local nonprofits with their fundraising initiatives.

Her other favorite pastimes include sailing and kayaking from the Potomac to Chesapeake Bay, travel, writing, baseball, and singing with the Unity of Washington DC Choir.