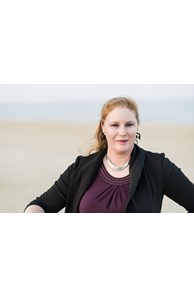 Sales Associate
A little bit about your new Realtor...
More about Allison Foshee
After a globetrotting career across Canada, The United States & Europe in sales and marketing, Allison is very happy to call Sussex County, Delaware as her new permanent residence. Her experience working across cultures and borders lends her a specific understanding to help you find your permanent home.
Hard working and determined, she truly understands the importance of a solid home base. Whether it's a beach front home, something more inland away from traffic, a for-now home or a for-ever home, she can work with you to find your fit.
When she is not hard at work, you can find Allison with her husband of 8 years, sweeping up after their three dogs who shed on everything, and she greatly looks forward to when travelling is encouraged to be able to return to Germany for their outstanding Holiday Markets.