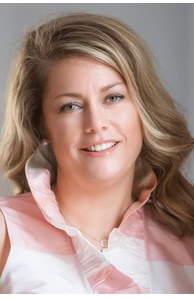 Sales Associate
More about Courtney Bouloucon
Before joining Coldwell Banker, Courtney worked in the real estate and home building industry for more than nineteen years. Known by colleagues and clients for her tenacity, perseverance, honesty and fairness, Courtney also has a reputation for her timely response to clients' needs and concerns. Courtney brings extensive knowledge of the real estate market, customer service and home building to her position as a real estate agent, and she offers clients an outstanding level of service.
Courtney grew up in suburban Washington, D.C. and moved to the beach fifteen years ago. She routinely vacationed with her family at Sea Colony and it was those vacations that eventually led her to make this area her permanent home. She has a bachelor's degree from Salisbury University. Courtney lives in Ocean View, Delaware with her husband, Marc, and son, Samuel.
Courtney is a member of Bethany-Fenwick Area Chamber of Commerce and supporter of the Juvenile Diabetes Research Foundation and Brandywine Valley SPCA.