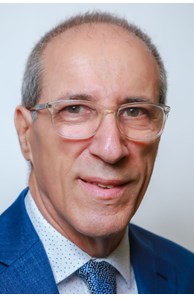 Branch Manager
More about Dennis Hoffman
Get to know Coldwell Banker Residential Real Estate

Coldwell Banker Residential Real Estate delivers a true one-stop-shopping opportunity for homebuyers and sellers. These services include the professional coordination of the home search, property marketing, negotiation of purchase or sale, and details of closing. The unique resources of Coldwell Banker Global Luxury division is available for exceptional properties. With a commitment to providing each customer with a full service real estate experience, I will work with you throughout the entire home search and negotiation process, and assist in finalizing the details. Through our affiliated companies and joint ventures, we offer mortgage, title, home warranty, rental and property management, relocation and insurance services.
My Services and Areas of Expertise Include


I am an experienced real estate professional with expert skills at marketing, presentation, negotiation and sales. I will work with you to ensure that your property is sold for the highest price possible in the shortest amount of time with the least amount of inconvenience to you.
Just Listed/Just Sold Postcards
Local Newspaper Advertising, including prime classified positioning
National Brand Advertising and Promotions
Coldwell Banker Global Luxury for luxury properties, with global exposure on coldwellbankerluxury.com
Community


As a real estate professional, I understand the true value of the community. I proudly support local charitable organizations through my participation in Coldwell Banker Residential Real Estate CARES. Since 2001, Coldwell Banker Residential Real Estate CARES has donated over $1.5 million to a wide array of non-profit educational, health, welfare, environmental and cultural arts organizations. Since 2003, sponsored 12 Habitat for Humanity homes statewide, with several more in progress. This initiative continues to position Coldwell Banker as a leader in support of this truly worthwhile organization.
Dennis Hoffman 40 Years Experience


With over 40 years of real estate experience, Dennis Hoffman is no novice in Real Estate.
Dennis Hoffman earned the highest award as a Sales Associate with Coldwell Banker - Legend Society
Dennis Hoffman was awarded Top Listing Agent in Broward County
Grow Your Business with Dennis as your Manager
Dennis, a non competing Sales Manager brings strong leadership, sales education and interpersonal skills to his position as Sales Manager.
Dennis' vast knowledge of the real estate business local market enables him to contribute to the professional confidence proficiency
of the independent sales associates.
His Mission is to help sales associates to reach the success level they desire to accomplish this by providing guidance access to education given to them thru his knowledge and past accomplishment.
Our Boynton Beach Team
** Professional sales associates who exhibit solid and excellent work ethics
**Experienced staff to assist customers and sales associates
** Consistent leader in marketplace in sales and listings; well established office with a great reputation
**Weekly business meetings and virtual caravans to promote listings and customer needs
Seller Service System
** Automated Just Listed/Just Sold postcard mailing system
** Global Luxury; leader in $1 million-plus sales nationwide
** Listing Concierge promote listings to potential buyers, via social media, print and TV advertising
** State-of-the-art marketing presentation system with home pricing component comprehensive marketing plan
Buyer Service System
**Homebuyer guide book and buyer services guarantee
** Customer follow-up personal marketing program
**Homebuyer appreciation program
The Internet Advantage
** 900+ websites to drive traffic to listings; highest level of exposure in the industry
** Extensive search engine advertising to drive traffic to our company websites
** HomeBase inTouch directs Internet inquiries to sales associaters;s cell phone in 60 seconds
Testimonials
I would recommend Dennis Hoffman as manager, mentor for everyone looking for a Real Estate Career. Dennis has a great demeanor and is skilled with fresh ideas that just comes to him naturally, he amazes me. He is always willing to share and demonstrate the many tools Coldwell Banker has to offer.
I have been working with Dennis for the past 2 years and he has taught me how to capture expired listings. I have gotten more listings in the past 2 years than the last 7 years since I have been trained by Dennis. I am pleased to have the opportunity to work and look forward to his brilliant ideas to help me get to my next level of my career. Dennis Hoffman is a true professional and is a true asset!
Patrice
When it comes to Sales Managers, I believe Dennis Hoffman is exemplary. He is knowledgeable about the indus-try, sales, and what it takes to be successful. He genuinely cares about each individual and their success. I have many instances where Dennis has offered advice, shown me a new tool, or made me accountable for my daily activity.
One example of what Dennis is willing to do to go beyond my expectations is a one on one meeting. Dennis schedules specific time with me so that I can gain confidence in my listing presentation. We go through my marketing materials, review the power of Market Quest, and suggest flyers that a Buyer would be interested in. This helped me to fine tune my presentation and make a more polished talk tract.
He often reminds me about Xpress Docs and the 50 just listed/just sold postcard program. Dennis continually suggests ways to stay in touch; with my customers and to make a lasting impression. Utilizing the e-cards, continually update my web page, and engage my clients with the magazine closing gifts. These are all ways I think that will continue to grow my business, enhance my referral base, and stay in touch with people that have done business with me in the past.
I know I will not receive this type of attention or dedication to my success anywhere else or with anyone else. He is truly a great mentor and friend.
Sincerely,
Anita
Dedicated to helping everyone understand the advantages of Coldwell Banker Residential, Dennis Hoffman has taught and encouraged us to use the entire CB platform. When we have questions, it is great to have someone that knows the answers. I was impressed from the minute I was hired that such a highly accredited manager, trainer and problem solver was located in our office. In particular, I took advantage of the training available from Coldwell Banker Residential, but since I missed the training session for the month I was fortunate to schedule one on one meetings with Dennis to learn how to use all the wonderful tools available on NRT. This was an extremely important factor for me when I started at Coldwell Banker Residential. My knowledge of real estate would be incomplete without the knowledge I gained from Dennis, and the family oriented structure he brings to this office is something that made me choose to Coldwell Banker Residential as my REALTOR; home. I feel that the the communication advantage of the e-cards, CB marketing flyers, and the HomeBase Inbox that Dennis taught us are all extremely important for success. It is a definite edge we have to keep in touch with our customers without the pressures of an agent. The ability to schedule one-on-one meetings with Dennis to learn how to construct our websites, create enticing profiles, and attract customers with marketing tools was helpful as well. As a new agent a contract could never be formed without his knowledge and guidance. His positivity is a strong central pillar for our office, helping everyone accomplish their goals and be the best REALTOR; they can possibly be.
Thank you,
Dawn