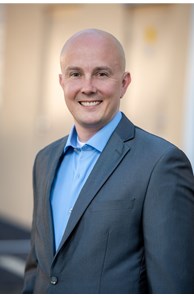 Managing Broker
Phone
Office

Cape Coral

1631 Del Prado Blvd Unit 410, Cape Coral, FL 33990-6741
More about Bradford Bateman
If you're not learning, you're not growing. That's the credo I live by and what attracted me to real estate. As managing broker at Coldwell Banker Realty in Cape Coral, I see how the real estate industry constantly changes and how technology consistently evolves, and I have sought out opportunities to improve my skillset to make me better at what I do.
Being recruited by a highly successful real estate team gave me the opportunity to hone my phone prospecting skills and realize the benefits of allowing others to work on roles or tasks based on their personality profiles. I discovered that everyone learns differently and we all have unique strengths. I also had the pleasure of shadowing a successful agent, gaining firsthand experience in the luxury market, which perfected my customer-service skills.
As a noncompeting broker, I can utilize what I learned in the field, feed my passion for the real estate business and take advantage of my business management skills to help agents develop their own personal brand, and achieve their goals with the support and marketing of a worldwide company. We have the tools to help agents reach their business goals with Coldwell Banker's® Core 4 principles:
Production Power
We help agents sell more homes, make more money and work more efficiently.
Coaching to Confidence
We enable agents to expand their sales and business development skills through effective education, coaching and support.
Wealth Builder
We offer real financial strategies that agents can use to grow and protect their personal wealth, now and into the future. We believe your best years are ahead of you.
Culture of Awesomeness
We provide a diverse environment that is collaborative, supportive and fun. We are a company that inspires pride.
Company culture is what keeps me here today, and I would love for you to experience it as well. Feel free to contact me at 239.273.8842 or Bradford.Bateman@CBRealty.com to schedule an appointment.