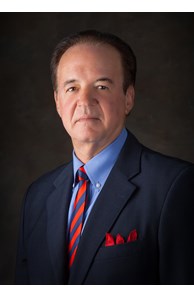 Sales Associate
Phone
Office

Cape Coral

1631 Del Prado Blvd Unit 410, Cape Coral, FL 33990-6741
I'm a full time Florida resident and Realtor and no matter whether you are a first-time or seasoned buyer / seller, I will make the real estate process enjoyable and rewarding
Connect with Gary
Awards

International President's Circle
More about Gary Giannoni
Professional Background:

Over the past thirty plus years, I have utilized my BBA and MBA degrees in the areas of Sales & Marketing.  I have attended dozens of the top professional sales schools as well as being trained as a professional negotiator.  I have applied these skills to sell over two hundred million dollars in high tech software sales in the areas of e-commerce and Social Media. 
I have used the above skill set to sell and negotiate many multi-million dollar deals with the top Fortune 100 companies!  One of the reasons that I have been so successful is my ability to listen to the customer and understand their needs.  By combining the above skill sets along with my knowledge of Real Estate is what truly separates me from the pack.
Professional Credentials:

MBA, emphasis in Marketing, University of Georgia
BBA, General Business, University of Georgia
Cartus Network Certified Agent (Level 1 & Level 2)
Florida State Licensed Real Estate Sales Associate
Cartus Network Affinity Specialist
Member of National Association of Realtors
Member of Florida Association of Realtors
Member of Royal Palm Coast Association of Realtors
Why choose me as your Realtor?

I am both a full time Florida resident as well as a full time Realtor and no matter whether you are a first-time or a seasoned buyer or seller, I will make the real estate process both enjoyable and rewarding. I will work closely with you to build a long term mutually beneficial relationship.
My thirty plus years of technical skills will allow me to navigate through the immense data on the internet and present the relevant information necessary for you to make a solid decision and understanding any inherent risk.
Listing Agent
Pricing – I will spend the time and due diligence to recommend the proper pricing range based on the best comparisons.  I will consult with the pricing experts for those properties that are most unique to their area.  By setting the correct price up front, you stand the best chance of maximizing on your investment.
Marketing – Prior to the listing, I can guide you through the staging process, and help you get your home ready for professional photography, video and potentially drone video as well.  I will then use my thirty plus years of sales and marketing training to make sure your home gets maximum exposure to the right target audience.  Since 47% of homes in Southwest Florida are purchased by people from out of state, I will use my expertise in Social Media to hone in on these potential out of state buyers as well as listing your property on over 725 websites.
Negotiations – I will use my skills as a professionally trained negotiator to maximize your sale price and close the transaction as quickly as possible.
Buyer's Agent
Listening – I have a unique ability to both listen and to draw out of you what you are truly wanting in a home.  I have a customized questionnaire that will help me find you a home that matches your lifestyle as well as your needs.
Protecting your interest – Purchasing real estate in southwest Florida is very complex due both low elevations as well as many unique wildlife regulations.  I use a custom checklist to protect my Buyers when they are making the biggest expense of their life.
Expert guidance – I will assist you in things like getting prequalified financing, finding the right lender, title company, insurance, etc.
Negotiations – I will use my skills as a professionally trained negotiator to minimize your purchase price and close the transaction as quickly as possible.
Personal Notes and Interest:

My wife and I moved full time to Cape Coral in 2012 after having lived in Atlanta, GA for over thirty years.  We both love the Salt Life and we have a deep appreciation for both the waterways as well as the local community and its night life.
My hobbies over the years have included boating, fishing, kayaking, golf, tennis, scuba diving as well as touring southwest Florida's parks and beaches.
I would be honored if you would give me a chance to be your Real Estate Agent!