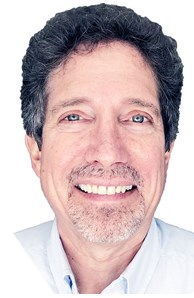 Realtor®
Email

gene.lastorino@floridamoves.com

Phone
Office
Let Me Help Guide You Home
Designations
Pricing Strategy Advisor (PSA), Short Sales and Foreclosure Certification (SFR)
More about Gene Lastorino
Hello, and thanks so much for visiting! I hope you and yours are healthy, safe, and doing well.
You know, I've always felt the concept of "home" to be so much more than just a place we reside. It's a feeling. For some, it's a dream, and a destination that connects us to everything in life. And, that's why my approach to assisting home buyers and sellers is different from some other Realtors. For me, it's more about working closely with you to co-create great real estate results that exceed your hopes and expectations, than it is about selling anything. So...
If you're thinking of selling your home:
You need to be able count on your Realtor® to be candid, honest, and focused on you, the objective evaluation of your property, and what exactly will be done to effectively market and promote it.
Your Realtor must present info and market data to you clearly and concisely so you'll know what the market says your home is worth, and exactly what we'll need to accomplish together to achieve a great result - getting your home sold as quickly as possible for the highest price, and with as little hassle to you as possible.
You don't need your Realtor to be a "Yes Person". If chosen to represent you, be assured you'll never hear me "sugar coat" anything, or tell you what I think you want to hear, simply to secure your home listing. That's NOT how I run my business.
If you're thinking of buying a home:
You and your Realtor need to closely examine your real estate needs together. There are no shortcuts. I'll work diligently to guide you through all of the details and preparation in the home buying process, and match you up with a home perfectly suited to your needs, budget, and heart.
Your Realtor should never tell you what you should like. Instead, count on me to be a solid source of info and insight every step of the way, to help you evaluate whether or not your purchase of a particular home is right for you.
Just have real estate questions? Fire away! It would be my privilege and pleasure to answer them and to shed light on the opportunities out there right now during these unprecedented times for buyers and sellers like you!
You matter. And so do the great real estate results I know we can achieve together. Call me anytime and let's talk about that.
Sincerely,
Gene