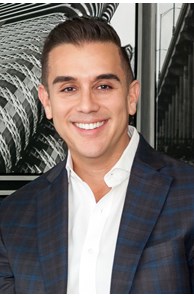 Branch Manager
Branch Manager Key Biscayne
Designations
Luxury Property Specialist (LPS), Professional Association (PA)
Languages other than English
Spanish
More about Michael Suarez
Whether you are a seasoned, veteran or starting agent, choosing which company to affiliate with is a critical step to a successful and rewarding career in real estate. While there are many organizations in existence, Coldwell Banker Realty is a true pioneer living up to the highest standards of client and agent services since 1906.
No matter what type of client an agent is working with, it is critically important the professional possesses the market knowledge and transaction skills that exceed consumer expectations. That is where Michael Suarez and Coldwell Banker come in! As a former veteran agent for over 2 decades of successful sales experience, Michael knows exactly what it takes to start and grow a real estate business, be up to date with the latest market information, trends and ultimately build a long-lasting brand.
Having been affiliated with Coldwell Banker for over 25 years, Michael knows how to combine his area market knowledge and the Coldwell Banker platform to help create solutions that work for you and for your clients. As a NON-COMPETING branch manager, 100% of his time is devoted to helping the professionals in his office and within the organization with dedication and passion.
An energetic, fun-filled, supportive, and collaborative environment is of utmost importance, Michael strives to ensure that he is available to sales associates in their path to success. Whether you are just starting your business, or are looking to take your current business to the next level, you are likely to succeed with Michael's hands-on leadership. He will meet with clients, help with pricing and coach you throughout an agent's career.
I use the fundamental skills I have acquired through the years of contract negotiation and comparative analysis to help the Associates get sellers top dollar for their property and buyers the property of their dreams without leaving money on the table. I am driven by the success and satisfaction of both the associates and their clientele.
Education:
FIU- PSYCHOLOGY
COLDWELL BANKER LDP