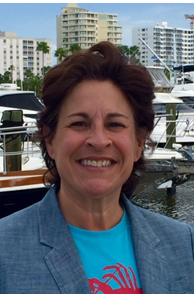 REALTOR®
Phone

Market Longboat KeyOffice

595 Bay Isles Rd Ste 250, Longboat Key, FL 34228-3137
Live the Lifestyle You Deserve...
More about Jill Friedman
About Jill

A career professional since 1982 with a proven track record of strong sales and marketing skills. My years of negotiating with Fortune 500 companies has been an integral part of my success in real estate by being able to secure and sell properties on the best terms for my clients.


Professional Philosophy


I strive for professionalism and integrity in every aspect of my business. I pride myself on my customer service and my great relationships with my clients.
My philosophy of "Live the Lifestyle you Deserve" requires a clear understanding of my clients needs and a strong desire and commitment to achieve their goals.
Client Testimonials

"We have had the opportunity to work with Jill on a couple of long distance real estate transactions. We found Jill to be knowledgable about the Sarasota market, enthusiastic about her job and a pleasure to work with. She listened to our ideas about what we were looking for and proposed alternatives where appropriate with the goal of delivering results that worked for us. Jill is committed to her customer as evidenced by the exceptional response time she showed throughout the process. Jill's positive attitude encouraged and motivated us at certain times along the way. Jill's understanding of the area market and real estate process make it easy to recommend her to anyone who is looking to work with a serious professional with a demonstrated record of success"
DM Griffin and MA Vitiello
 We have purchased two beachfront condos from Jill within the last 4 years...when we first met Jill she took us to every key off of Sarasota...lido key, siesta key, longboat key...she explained the differences between all of them and really gave us a feel for the area we now call our 2nd home..she went above and beyond the call of duty, especially since we are out of state...she always answers her phone, answers your many questions, and walks you through the closing stages as if you were her own relative...she will be our realtor for life and the first one we will call when we sell our two condos and purchase our Luxury condo someday when we retire... E. Zitomer
"Jill & Kevin made it easy for me and my family to find a home in Sarasota. Their hard work & professionalism was truly appreciated. I would highly recommend them "     Rosie O'Donnell