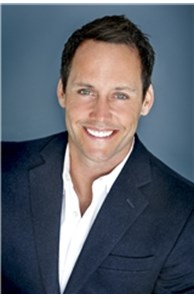 Associate Broker
Miami Beach Expert Since 2001
More about Jon Corso
About Jon


Jon Corso has 17 years of real estate experience in Miami. He is consistently ranked as one of the top associates on a national level within the company and throughout the real estate industry. In addition to a business degree from Rutgers University, Jon's designations include that of Broker (Florida and New York) and Developer. Jon is also a longtime resident of the South of Fifth area and understands the value of community. He is involved with his local government and has served on the Board of Directors of his condominium association. His extensive knowledge of the Miami area residential market, his involvement in development and building renovation, and his commitment to the local community give him the expertise and the resources to take an asset from acquisition to sale.
Jon's success is due to his hard work, integrity and dedication to his client's needs. He enjoys helping his clients through all aspects of the real estate process, whether buying or selling. "I will create a custom plan to showcase and market your home, or if you are looking to purchase, I will act as a consultant and represent your interests finding your home and negotiating your purchase. Let me put my knowledge and experience to work for you!"
Education


Rutgers University - Bachelor Environmental Business Economics - 1998
Gold Coast School of Real Estate Sales Associate - 2001
Coldwell Banker Global Luxury Property Specialist - 2002
Gold Coast School of Real Estate Broker Associate - 2003
Introduction to Commercial Investment Real Estate Analysis - 2004 (CCIM)
Financial Analysis for Commercial Investment Real Estate - 2004 (CCIM)
Mike Ferry - Sales Talk Workshop - 2009
Mike Ferry - Productivity School - 2010
Mike Ferry - One on One Retreat - 2011
Awards
2017
INTERNATIONAL PRESIDENT'S ELITE
(awarded to the top 2% of all Coldwell Banker Sales Associates worldwide)
FLORIDA TOP 100
(awarded to the top 100 Coldwell Banker Sales Associates in Florida)
2016
INTERNATIONAL PRESIDENT'S PREMIER
(awarded to the top 1% of all Coldwell Banker Sales Associates worldwide)
FLORIDA TOP 100
(awarded to the top 100 Coldwell Banker Sales Associates in Florida)
2015
INTERNATIONAL PRESIDENT'S PREMIER
(awarded to the top 1% of all Coldwell Banker Sales Associates worldwide)
FLORIDA TOP 100
(awarded to the top 100 Coldwell Banker Sales Associates in Florida)
2014
LEGENDS SOCIETY
(awarded to the top 0.5% of all Coldwell Banker Sales Associates worldwide)
FLORIDA TOP 100
(awarded to the top 100 Coldwell Banker Sales Associates in Florida)
2013
INTERNATIONAL PRESIDENT'S ELITE
(awarded to the top 3% of all Coldwell Banker Sales Associates worldwide)
FLORIDA TOP 100
(awarded to the top 100 Coldwell Banker Sales Associates in Florida)
2012
INTERNATIONAL PRESIDENT'S CIRLCE
(awarded to the top 5% of all Coldwell Banker Sales Associates worldwide)
FLORIDA TOP 100
(awarded to the top 100 Coldwell Banker Sales Associates in Florida)
2010
INTERNATIONAL DIAMOND SOCIETY
(awarded to the top 15% of all Coldwell Banker Sales Associates nationwide)
2007
INTERNATIONAL DIAMOND SOCIETY
(awarded to the top 4.4% of all Coldwell Banker Sales Associates nationwide)
2006
INTERNATIONAL STERLING SOCIETY
(awarded to the top 6% of all Coldwell Banker Sales Associates nationwide)
2005
INTERNATIONAL DIAMOND SOCIETY
(awarded to the top 13% of all Coldwell Banker Sales Associates worldwide)
2004
INTERNATIONAL DIAMOND SOCIETY
(awarded to the top 17% of all Coldwell Banker Sales Associates worldwide)
Specialties

South of Fifth, Luxury Condos, Waterfront Homes, Continuum on South Beach, South Pointe Towers, Portofino, Apogee, Murano at Portofino, The Yacht Club at Portofino, Murano Grande, Icon, The Courts at South Beach, Cosmopolitan Residences, Ocean House, One Ocean, Marea, Glass, 321 Ocean, Ocean Place, Armitage Place, Sundance, Absolute Lofts, Ilona, Bentley Bay, Floridian, Waverly, Il Villaggio, 1500 Ocean, Setai, W, 1 Hotel & Homes, Faena House, Edition, The Surf Club, St. Regis, Caribbean, Mosaic, The Bath Club, Mei, Capri, Grand Venetian, Sunset HarbourRecommendations


"We had the pleasure of working with Jon Corso in our search for a new condo in South Beach. We were not that familiar with the area and local market conditions, so we relied heavily on Jon for advice. Jon really listened to our needs, and quickly came up with a short list of properties to look at. Jon developed a good sense of our tastes and interests, and tailored his marketing efforts accordingly. Jon was instrumental in the negotiation process, steering us in the right direction. Jon was very patient as the first few offers we made did not materialize. We finally found the right unit, thanks in large part to Jon's intimate knowledge of the South Beach market, and his assessment of the investment opportunity. We highly recommend Jon to anyone searching for properties in Miami Beach. We will certainly work with him again when we "trade up" to another property in a few year's time."
Mark and Dawn
"Jon was an incredible service provider. This particular closing was exceptionally challenging due to the current tightened credit markets and the fact that our buyer is a non-US citizen. The closing took over four months to complete and had many surprises along the way. Even so, Jon maintained a level of service that you rarely experience in any industry. His full time availability, his superior market knowledge and his clear commitment to us as clients made us feel confident that our property was in the best hands possible. Jon always went out of his way to problem solve and has a network of trusted professionals available to assist in any circumstance. I have, and would continue to recommend Jon to anyone looking to buy or sell property in the Miami area."

Caroline Escobar
"Everything was wonderful…Jon is absolutely awesome. I have already recommended him multiple times and when my parents, who live in the same area decide to move they have already decided they are calling him, because of the fantastic way he treated me."
Yvonne Leblanc
Recommendations


"We have been part time residents of South Beach since 2007. As we watched the market re bound in South Florida over the past two years, we decided it was a good time to upgrade our condominium. Our knowledge of the area was vast so the challenge for Jon was to find us the condo of our dreams, in the building that we had already decided upon, as well as sell our original unit for record breaking pricing. Not an easy task. Jon's knowledge and persistence paid off when he was able to secure our new unit and sell our old one without a hitch. Jon never asked us to compromise on our decisions but rather patiently worked with us until we were satisfied with both deals. We would strongly recommend Jon to both buyers and sellers in this unprecedented market. Once again thank you Jon."
Sherine and Norm Seawright
"Jon Corso is a true professional in his business. He carefully keeps track of the South Beach Condo market using records and statistics in a way which is very helpful for both sellers and buyers. I strongly recommend him to anyone who wish to sell or buy on South Beach."
Leif Johansson
"Jon is very professional and a real mover and shaker! He sold our condo at a great price in 2 weeks. He was always responsive and informative. I highly recommend him!"
Mary Moccia