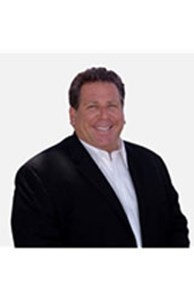 Sales Associate
More about Ted Lipsman
THEODORE S. LIPSMAN
Theodore S. Lipsman grew up on Miami Beach where he remains a long time resident and member of the community. He specializes in Luxury oceanfront condominiums on Miami Beach, Bal Harbour, Sunny Isles, and Aventura.
"Ted" entered into the real estate business in 1989. He has a diverse background of both pre-construction developments and residential sales. He worked for one of the largest developers, "Cresant Heights", as a sales associate where he oversaw 18 luxury condo-conversion buildings while director of sales for two. He later moved on to be a sales director for New Florida Properties, the developer for the Blue & Green Diamond, where he was responsible for over 630 luxury oceanfront units, and the sales of over 350 pre-construction units.
He has since partnered with Michele Redlich at Coldwell Banker where for the past five years he's continued to devote his career to bringing buyers and sellers together. His hard work, dedication to his clients, his ability to cater to the very specific needs of buyers and sellers along with his foreign and national sales experience has contributed to his success as a Top Producer, Top Listing Agent, member of Florida's Top 100 Sales Associates, and member of Coldwell Bankers Presidents Premier club where he was ranked among the top 1% of 150,000 Coldwell Banker International real estate professionals worldwide.
"Ted" understands it is not just about selling a property; it is about offering personalized professional service and building long term client relationships. His priority is to deliver 100% satisfaction guaranteed and true concierge service from the beginning to the very end of each transaction.
Whether buying as a primary residence, second home or for investment, his genuine interest in helping people find the best real estate based on their desires and needs makes every purchase or relocation a smooth and successful one. His above average expertise, ability to speak Spanish, knowledge of the changing real estate market, and how those changes affect buyers and sellers, benefit those looking to purchase unique properties.