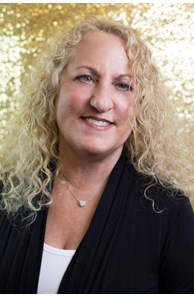 Sales Associate
One of the most rewarding parts of my career is knowing I have made a significant impact on a family's life. That's why I work so hard for my clients; I fullfill their dreams!
More about Bobbie Mogull
What's important to you...
My Vision
"One of the most rewarding parts of my career is knowing I have made a significant impact on a family's life. That's why I work so hard for my clients. I want them to remember me as someone who helped them through a complicated process with wonderful and successful results".

 "Your complete satisfaction is my top priority."
About Bobbie
A Florida Native who has hands on experience on the growth and changes in the South Florida Business/Residential climate.
A Realtor for 28 Years who has had extensive experience selling in all Dade and Broward County neighborhoods.
Top Listing and Staging Specialist who understands the unique quality of each individual home and positions that home accordingly.  A Realtor who will work diligently with you to insure that your property is sold for the highest price possible, in the shortest amount of time.
Relocation Consultant who has been recognized by numerous Corporations including Relocation Resources Inc., Cartus Relocation, Altair Relocation, Sirva Relocation, and many others who have trusted me with their top executives for a smooth transition.
"Top Realtor" Relocation Database available exclusively to Bobbie's clients who have been hand chosen based on their experience.
Buyers' Agent who understands the unique requirements of individual buyers. As a preferred client, you will have the first opportunity to view New Listings, often before others know they are for sale.
Serving the vibrant communities within Pembroke Pines, Plantation, Weston, Cooper City, Davie, Miramar
Bobbie's Credentials:
* Certified Residential Specialist * Graduate of the Realtor Institute * Accredited Relocation Specialist * Certified Short Sale Specialist
What Clents Say About Bobbie
"Many thanks for all you have done to make this time less difficult for our family.  Your diligence, attention to detail & skills in sales made what could have been a nightmare, a dream."
Pat H. / SW Broward
 "Thank you so much for all you did in selling my mothers' property & you did it in only 11 days. You went far beyond what was expected when legal issues came up. I will always appreciate the professionalism and friendliness you showed me and my family."
Jerry W. / Pembroke Pines
 "You are the total package-honest, knowledgeable, responsive, and you had our best interest at heart at all times. Bobbie, we wish to thank you from the bottom of our hearts for turning what could have been a stressful situation into an absolute pleasure."
Susie D. / Pembroke Pines
 "Words can not express my sincerest gratitude for all you did for me and my family. Everything went exactly as you said it would, especially so because we trusted & listened to you; and you delivered. We honestly can not fathom how we would have made it without you."
Arthlyn S. / West Miramar
 "We met when we relocated to Florida in 1997, when I retired from the US Army.  When we decided to sell, many years later, you were the calming voice with the answers to my questions and for that we thank you.  Now that the house is sold, I can breath a sigh of relief. Thank you, thank you, thank you."
Selma S. / Weston
Affiliations
The Realtor Association of Greater Fort Lauderdale
The Florida Association of Realtors
The National Association of Realtors
The National Sales Council of "Certified Residential Specialist"
Making a Difference
Bobbie is warm and friendly; she has a knack for putting people at ease. After more than 20 years, her enthusiasm, determination and commitment make her the Realtor that makes the difference with her clients.
Bobbie has the negotiating skills and consistently exceeds her clients' expectations. Much of her business comes from past clients and referrals for friends and family that choose her services time and time again. To say she is a proud mother, is an understatement. Her two sons are married and starting their families.  They continue to amaze her with their consistent achievements.
Bobbie has been a volunteer in family workshops for 30 years. Children of all ages are at the top of her priority list; she is dedicated and passionate about empowering children of all ages to be the best that they can be.
Sandra Rogers, Branch Manager
Higher Standards
Higher Standards
Bobbie measures her success, not by her sales, but by the relationships she builds along the way. She knows the true measure of success is a satisfied client on their closing day.

Bobbie says..."Helping people fulfill their dreams and knowing that I have made a difference in their lives, is what I love about my work".