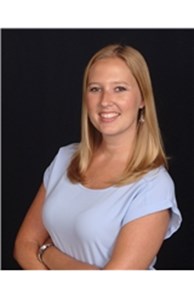 Realtor®
I am part of of a husband and wife team and we are Gold Key Certified in standards of professionalism. I love my job and love helping people at any budget.
More about Jessica Reyes
About Me
My name is Jessica Reyes, born in Casper, Wyoming, and raised between Tennessee and Florida. I spent my childhood years in Kingsport, Tennessee, and vacationing to visit family in Florida. I have lived in SW Orlando since 2002. I met my husband at work and we have been happily married for 8 years. We have 3 furry kids (dogs). I love traveling, spending time with family, and my animals. My dream is to have a horse farm and to have an animal sanctuary where I can take in all animals so they can live with me.
I come from a retail Operations/Human Resources background in where attention to detail was the key to my success. That experience continues to help me now. It also gave me the basis for a customer first mentality that drives my business. I strongly believe that if there is a will there is a way. I will not stop until we have exhausted all options and we are satisfied with our outcome in a transaction. My belief of family first and my passion for helping people is why I'm in real estate. There is no greater satisfaction than helping someone find a home at any budget.
Vision
Our Company Vision is to be The Preferred Gateway for Exceptional Real Estate Experiences.
I aim to enhance the buying and selling process for customers by providing a fair, honest, and a memorable experience. Providing my clients with the knowledge and support to make the best informed decision on their purchase or sale.
Community
I proudly support our local charitable organizations through my participation in our Coldwell Banker Residential Real Estate CARES foundation.
I am an active member of my Subdivision even though we have no HOA.
Active Member of Holy Family Catholic Church
Testimonials

Jessica and Efrain work tirelessly for their clients and have an excellent professional reputation within the real estate community. Their combined knowledge, understanding that every situation is unique and genuine honesty makes these two a pleasure to work with. I am proud to do business with the Reyes Team! - M. Kalogridis

Jessica and Efrain are rock stars. They will listen to your needs and find the right house in your budget. They are tough negotiators and work super hard for their clients. I would highly recommend using them if you are considering buying or selling a home. - K. Boudreaux
Thank you for your patience when we didn't find a home the first time around. Your professionalism is what mad us contact you a second time! - M. Jones

You'll be safe with Team Reyes because they know their business. - J. Coleman
Thank you for your patience when we didn't find a home the first time around. Your professionalism is what mad us contact you a second time! - M. Jones
Being a first time home buyer, I was very scared and nervous, but Jessica Reyes was the best she made sure if I had or did not know the question to ask that they were all answered. When I didn't know how to go online to sign papers she was there to guide me through it......always had a smile on her face whenever we was face to face with each other., meant so much to me- A. Jackson
Best experience I have ever had selling/buying RE. - A. Finno