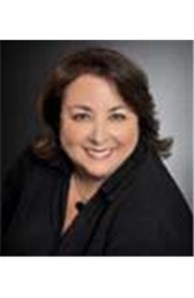 Sales Associate
Phone
Office

Orlando

211 E Colonial Dr, Orlando, FL 32801
More about Ronnie Singer
About Me
I'm a full time Realtor dedicated to my career. I love what I do and my clients say it shows. You'll make the best decisions with the knowledge and information I provide to you for a successful transaction. Buying a home, whether it's your first or tenth can be an overwhelming experience, but it's my job to guide you through the "pitfalls" and advise you of the "benefits" of buying or selling a property. If you have served in the Military, please let me know. I will help you get the best deals. If you are selling your property, I will ensure it reaches a global audience and is sold quickly for the highest price possible, with the least amount of inconvenience to you. Working with Coldwell Banker Residential Real Estate and they're far reaching marketing helps me get this done.
I've been a local resident for more than 20 years and in sales and customer service for more than 35 years. I will always be available for you, your family, friends and associates as your life long Realtor. You can reach me on my personal cell 407-617-6330. Call or text. There is nothing more that I enjoy than helping someone buy a new home or sell their existing home.
Here are some of my latest customer reviews:
"This was not my first experience working with Ronnie, I have worked with her in the past. She is my go to Realtor. She is great at listening, finding exactly what I was looking to purchase, easing my mind of any concerns...communicating with my builder and making my buying experience a great one. I would highly recommend her!"
"Best realtor in town!!! "
"Ronnie is a very hard working realtor that gets the job done in record time. She is able to determine the best method for selling property. Well liked by all who deal with her." I'd love to help you find what you're looking for. Give me a call!
Community
I've been a local resident for more than 20 years and this has enabled me to be a part of the Central Florida community in so many ways. My love of animals drew me to work with the Humane Society as a volunteer. I've also worked with my Church, Northland, a Church Distributed as a volunteer in many areas, as well as a member of the Women's Ministry.