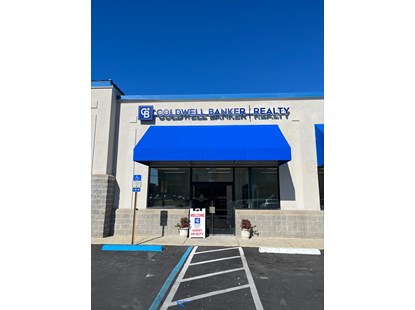 1520 Airport Blvd Ste B

,

Pensacola

,

FL

32504
About Pensacola
Pensacola - Where thousands live like millions wish they could!
Our office's listings
View all listings
3

Beds

2

Total Baths

1,528

Sq. Ft.
4

Beds

3

Total Baths

2,532

Sq. Ft.
2

Beds

1

Total Bath

924

Sq. Ft.
More about Pensacola
This quote is attributed to Vince Whibbs, Sr., a former Pensacola Mayor, and is as true today as when he said it years ago.
Coldwell Banker Realty is proud to be a part of Pensacola's growth and development. The company is ranked as the leading real estate company in Northwest Florida* and in Pensacola. To have held such a position for so many years indicates we are doing something right and we plan to keep it up.
Coldwell Banker Realty Pensacola office is located in the heart of prestigious Northeast Pensacola. The sales team offers more than 60 full-time, professional independent Realtors® who are educated and experienced in every area of residential real estate, including first-time home buyers, previously owned homes, luxury homes, waterfront homes, new construction, military relocation, vacation homes, investment properties and condominiums in Escambia and Santa Rosa counties.
The agents and award-winning relocation team possess expertise in assisting buyers and sellers who are relocating. Local buyers and sellers will also benefit from the agents' extensive knowledge of the local market. Several agents in the Pensacola office are bilingual, and some are licensed in Alabama as well as Florida. The Pensacola office services Pensacola, Gulf Breeze, Pensacola Beach, Navarre, Pace, Milton, Cantonment and Perdido, as well as areas surrounding the Naval Air Station.
The Coldwell Banker® brand was founded in San Francisco in 1906, and has been an industry leader for 109 years, offering home buyers and sellers the advantages of its innovative technology, powerful global presence, worldwide connections and award-winning marketing system. The full-service real estate company has 3,000 residential offices and more than 86,000 independent sales associates on 6 continents, which also includes more than 85 offices and 5,100 independent sales associates located throughout Florida. Contact the Pensacola Northeast office for personalized service and assistance with all of your real estate needs. The skilled sales associates will help make your homeownership dreams a reality.
Languages
English
Spanish
Hindi
Chinese

Specialty Markets
Farm and Ranch
Resort Ocean
Luxury Properties
Homebuyer Ready Program
Military Markets
New Homes
College/University
First-Time Home Buyers

Office Specialties
Listing Concierge service offered to all sellers.
RealVitalize program offered to sellers.
Prequalification lender available for all buyers.
*Coldwell Banker Realty is ranked number one in sales volume (calculated by multiplying number of buyer and/or seller transaction sides by the sales price) in Pensacola/Panhandle. Data obtained by REAL Trends Survey, 2015. On April 7, 2015, NRT Florida LLC, a subsidiary of Coldwell Banker Realty, acquired substantially all of the assets of the Florida brokerage operations of Coldwell Banker United, REALTORS®. Data and statements are based on statistics for Coldwell Banker Realty, REALTORS® for 2014. Real estate agents affiliated with Coldwell Banker Realty are independent contractor agents and are not employees of the Company. ©2015 Coldwell Banker Real Estate LLC. Coldwell Banker is a registered service mark licensed to Coldwell Banker Real Estate LLC. An Equal Opportunity Company. Equal Housing Opportunity. Operated by a subsidiary of NRT LLC.
Awards

International President's Circle Office