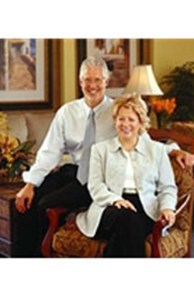 Sales Associate
More about Agnes Cameron
BACKGROUND INFORMATION:
Agnes comes to Sarasota from Toronto, Canada while Craig, although originally from Flint, Michigan went to school in Toronto earning a BA in Business Administration from York University. Agnes was involved in sales and marketing in the textile industry. Craig also worked in the textile industry as a controller for a large importing company. After coming to the beautiful Sarasota area for many years on vacation we both decided to make the leap and leave the cold icy winters of the north behind. We were especially drawn to the wonderful arts and culture that Sarasota has to offer.
EXPERIENCE:
Agnes and I started our real estate career with Coldwell Banker Real Estate over 15 years ago. Our office is conveniently located on the border of Manatee and Sarasota Counties which are two of the fastest growing communities in Florida. Over the years our area has blossomed from farm land to a wide variety of homes and condos in all price ranges. We have been privileged to watch Sarasota and Manatee growth first hand and have gained valuable knowledge of the area in the process. We would like to share this knowledge with you in order to expedite all of your real estate needs.
MEMBERSHIPS:
Agnes and Craig are both full time Realtors and are members of the National Association of Realtors, the Florida Association of Realtors and the Sarasota Association of Realtors. They are both Certified Cartus Affinity Specialists assisting customers in relocation. Members of the International Diamond Society which is a prestigious club category awarded by Coldwell Banker for outstanding Real Estate achievement. Craig and Agnes are also members of the Sarasota Art Center and the Ringling Museum of Art.
SUMMARY:
Agnes and Craig specialize in making Real Estate transactions move smoothly to closing. They are able to eliminate potential problems that arise by staying on top of all the details involved in successfully closing a home. They have sold hundreds of homes in both Sarasota and Manatee Counties adding up to many years of experience. So if you would like a fun and profitable Real Estate transaction please give them a call today!