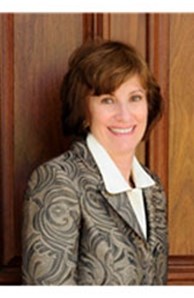 Sales Associate
Phone
Office

Siesta Key

5145 Ocean Blvd, Sarasota, FL 34242-1674
More about Carolyn Kofler
Services Available

As a Coldwell Banker Realtor, I am able to deliver a true one-stop-shopping experience for home buyers and sellers.

Services I can offer my clients include the professional coordination of the home search, property marketing, negotiation of purchase or sale, and details of closing. For exceptional properties, we offer the unique resources of our Coldwell Banker Global Luxury division.

With a commitment to providing you with a full service real estate experience, I will work with you throughout the entire home search and negotiation process, and assist in finalizing the details. Through our affiliated companies and joint ventures, I can offer mortgage, title, home warranty, rental and property management, relocation and insurance services.
My Services and Areas of Expertise Include:

As a resident and homeowner on Siesta Key in Sarasota for over two decades, I am familiar and knowledgeable with Gulf Coast Real Estate markets. Whether you're looking for a vacation retreat, a new home or an investment opportunity, you'll benefit from my firsthand knowledge of local market conditions and opportunities.

I am a trained real estate professional with expert skills at marketing, presentation, negotiation and sales, that I'll put to work on your behalf. I will work with you to ensure that your transaction, whether you're buying or selling, is cost effective and timely with the least amount of inconvenience to you.

From the Global exposure of the Coldwell Banker Global Luxury to the local print and electronic media exposure available to me as a Coldwell Banker Realtor, you benefit from the greatest possible exposure in the marketplace for your transaction.

eMarketing Advantage

Coldwell Banker Residential Real Estate is part of the largest full-service residential real estate brokerage in the U.S. and on the Internet . We have the relationships and the resources necessary to provide unprecedented global exposure for your property.

www.FloridaMoves.com â?? Floridaâ??s leading real estate company.
www.coldwellbanker.com â?? Our award-winning, national brand website.
www.Realtor.com â?? The most-visited real estate website on the Internet.
www.Google.com â?? The worldâ??s leading search engine.
www.Trulia.com â?? One of the fastest growing real estate websites.
www.NYTimes.com â?? Reaches over 25 million viewers monthly.
My Mission

In partnership with the global resources of Coldwell Banker, to exceed your expectations in all your real estate transactions, as a home buyer and a home seller.

Affiliations

Member, National Association of Realtors
Member, Florida Association of Realtors
Member, Sarasota Association of Realtors
Member, American Business Women's Association
Member, Siesta Key Chamber of Commerce
Community

As a real estate professional, I understand the true value of our community.

I proudly support the Siesta Key Kiwanis Club as a long term member, I participate in the Greater Sarasota Sertoma Club, I am a Board member of Baby Basics of Sarasota County, and a long term member of the Sarasota Yacht Club.


I also proudly support our local charitable organizations through my participation in Coldwell Banker Residential Real Estate CARES. Since 2001, Coldwell Banker Residential Real Estate CARES has donated over $1.5 million to a wide array of non-profit educational, health, welfare, environmental and cultural arts organizations. Since 2003, weâ??ve sponsored 12 Habitat for Humanity homes statewide, with several more in progress. This initiative continues to position Coldwell Banker as a leader in support of this truly worthwhile organization