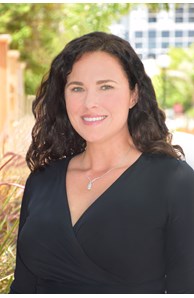 Sales Associate
More about Jenna Carver
REALTOR (19 Years Experience)
A native of Baltimore, Maryland, Jenna Carver has family roots and an extended personal history with Florida's Gulf Coast. Before entering the real estate industry, Jenna enjoyed a career in business development for a custom software developer in the Baltimore-Washington area. Jenna's transition from the software development industry into real estate began when she worked with a team of investors comprised of attorneys and CEOs of Fortune 500 companies in the redevelopment of a historic neighborhood in Baltimore. Jenna oversaw many aspects of the purchase, restoration and resale of over 30 homes in a five-block radius.
Jenna's love of real estate and redevelopment made her decide to become not only a stakeholder, but a representative to her clients—some of whom purchased over 15 properties utilizing her services.
As a Realtor, Jenna has established enduring relationships with an assortment of clients. Her focus on efficient communication with homebuyers and sellers has earned her recognition as the top sales agent on Siesta Key for 2010 and 2011, a significant achievement recognized throughout the company. A dean's list student of Towson University, Jenna majored in political science with a curricular focus on economics.